Watch: When wife cleans husband's favourite pillows; she got shocked to see this
A woman shares a video, which confused netizens where she washed her husband's dirty pillows.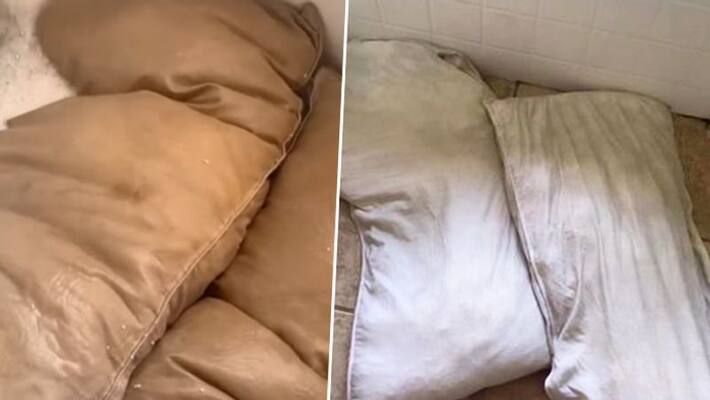 Ideally, we should wash pillows every three to six months. However, in reality, nobody follows this. In one such instance, a woman shared a video of washing her husband's favourite pillows for the first time in five years. TikTok user Lexi shared this video pointing how much dirt came out when the pillows were immersed in water.
Yes, In the video, a woman placing two brownish pillows into a tub and dipping them in hot water. Then she adds detergent powder and some scent boosting beads.
Also, sprinkles a little stain-removal powder and allow the pillows to soak in the mix for the entire day. After few hours, most of the dirt comes out in the bathtub. Finally, the woman put the pillows in the washer.
After being shared online, the video has gone viral, and netizens are giving all sorts of reactions. Take a look.
Last Updated Aug 13, 2021, 12:08 PM IST