Picture of 'human-sized' bat from Philippines goes viral
Many netizens posted comments trying to give more information about the mammal and tried to clarify doubts people had.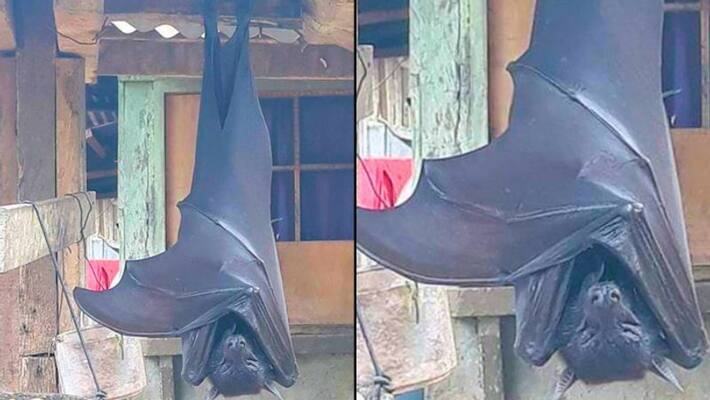 A picture shared on Twitter showing a 'human-sized' bat hanging inverted from a roof in the Philippines has taken the internet by storm. The picture was taken by a Twitter user called Alex, with the handle @AlexJoestar622. He posted two pictures on his feed of what looks like a giant bat. The creature is supposed to be a giant golden-crowned flying fox.
Take a look:
He captioned the picture, "Remember when I told y'all about the Philippines having human-sized bats? Yeah, this was what I was talking about."
Users commented on the post and tried to share information about the giant mammal. However, many are still confused about whether the animal is a bat or something else.
@_moontaeilnct shared a picture depicting the bat's wingspan and wrote: "Y'all the 5.58 feet means like this. Not the bat's height itself."
User @MarloMamocod tweeted a picture of what a giant golden-crowned flying fox looks like and wrote: "This is not a giant golden-crowned flying fox because the bat in your photo does not have the distinct yellow shade on the head of the bat and sometimes around its body."
Last Updated Jul 1, 2020, 8:22 PM IST