Myna gets caught inside snacks packet; the video has a crucial message (watch)
A video of myna trapped inside a plastic packet and struggling for its life has gone viral.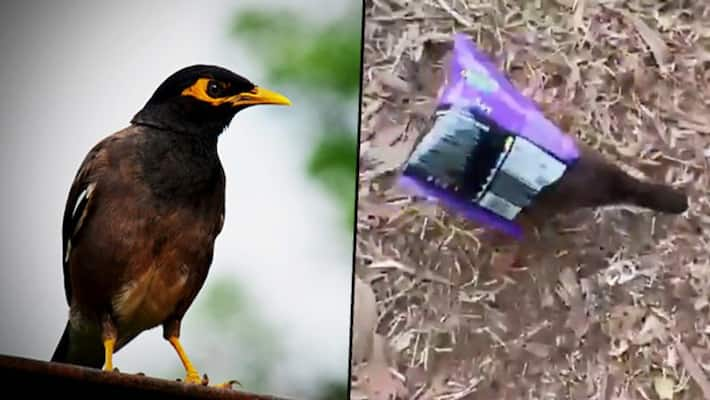 A viral video of a myna has created a debate on social media describing the terrible results of plastic pollution. This video was shared on Twitter by Afroz Shah. The 19-second clip shows a myna as its head stuck inside a snacks packet and struggling for its life. In the video, the bird made every effort to free itself but was unable to do so. However, a man found the bird and lifted the packet from its head and rescued it
.
Afroz Shah mentioned in the post that plastic pollution destroys animals and birds as these vulnerable species fight to live on. The video has earned over 13k views and 592 retweets. Netizens posted their feelings and opinions in the comments section. A user wrote, "Everyone on earth has the right to life. So why not animals and birds? Why can't they live a safe life? People enjoy themselves. And it affects animals and the environment. We have to take responsibility against plastic pollution," another person commented, "Who will take the responsibility?, plastic producers? Brand company? Our system? This society? Or We human being? Or these birds species? Birds also have a right to live with healthy environment in reserve and protected forest but we human being serving them food in plastic...." Watch the video.
Last Updated Aug 23, 2021, 2:24 PM IST