Man Quietly Eats Chicken Wings During Armed Thief Robs Restaurant; Watch Viral Video
A man was captured on a CCTV camera calmly having his chicken wings in a restaurant while a robbery was underway. Take a look.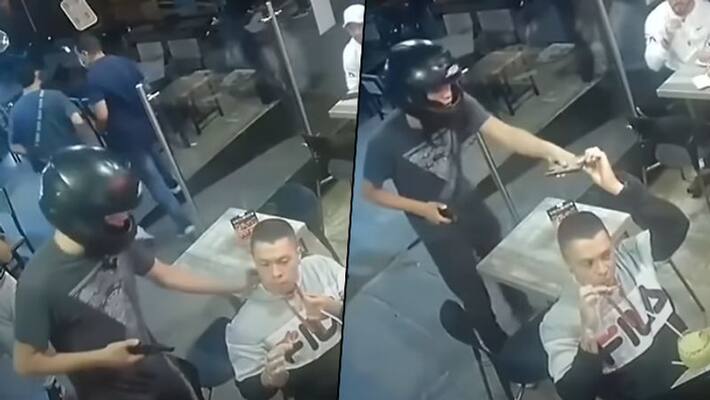 A man was caught eating chicken wings at a restaurant in a bizarre incident while a robbery was underway. The video shows the man consuming chicken wings at an eatery when the robber enters with a gun. The robbery victim remains unchanged by the movement happening around him. The CCTV footage was shared on YouTube by a page named Real Violence For Knowledge 2, with the caption, "Guy continues to eat his chicken wing during a robbery".
When the armed thief entered the restaurant, several people were seated and eating their food. The robber can be seen in a helmet and a small pistol. People sitting nearby instantly witness the situation, but the man stays unfazed by the robbery and continues to enjoy his wings. Further, the video shows the man handing over his phone to the robber, and the robber also takes a few more items from the restaurant. In the end, the robber leaves the restaurant, and the person continues eating his food as if nothing happened. Watch the video.
Last Updated Jun 29, 2021, 11:15 AM IST