Dogs present special gift to owner; viral video will make your day
A Reddit video shows two dogs presenting a unique gift to their human parent.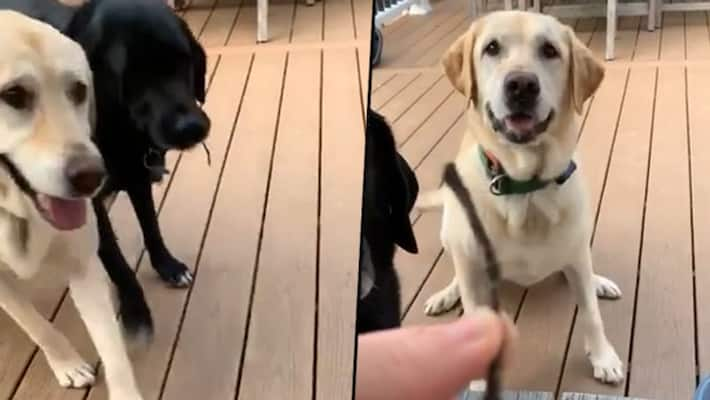 Obtaining a gift is a fantastic experience. Sometimes, the person offering the gift feels the excitement — one such video of two dogs giving a unique gift to their human has emerged on social media. This video undoubtedly makes your day and will bring a smile on your face.
This video was shared on Reddit with the caption, "They are so proud of it." The video begins with two dogs walking towards a place where their human is sitting. One of the dogs then places a tiny stick on the platform. The interesting element in this video is the adorable expressions of the dogs after delivering the gift.
After being shared online, the video has accumulated more than 170k upvotes and 1.4k comments. Netizens liked the extraordinary expressions of the dogs and shared their opinion in the comments section. Take a look.
Last Updated Aug 6, 2021, 6:12 PM IST