Bihar couple engage in 'inappropriate behaviour' on moving bike; check out what happens next
A viral video shows a couple from Bihar's Gaya district involving in an unusual public display of affection on their Royal Enfield bike. Locals were enraged and moral policed them.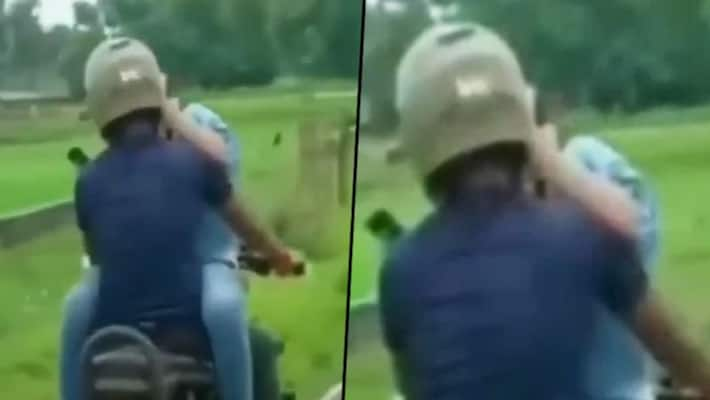 Being in love is a unique feeling in anybody's life. However, it is absolute madness to display it in public, that too in a conservative country like India. Recently, one such incident took place in Bihar's Gaya district. Yes, a couple who were seen getting intimate on a moving motorcycle landed in trouble after locals opposed their shameful act. The video shows a woman sitting on the bike's fuel tank facing the man riding the vehicle. 
During which, few residents driving behind them filmed their act on camera. When the girl understood that they were being recorded, she questioned them and a brawl followed. The locals stopped their bike and criticised the couple for indulging in an unusual public display of affection.
The scared couple apologised and pleaded before the locals threw abuse at them. The video went viral on social media and received mixed reactions from netizens. A few users are questioning the couple's indecent behaviour in public, which also violates traffic rules. However, another set of people accused the villagers for moral policing the couple. Watch the video.
Last Updated Aug 6, 2021, 3:37 PM IST