Uttar Pradesh unveils new population policy: Here's what Yogi Adityanath wants
Chief Minister Yogi Adityanath said that the alarmingly rising population is the root of major issues, including inequality, prevailing in the society.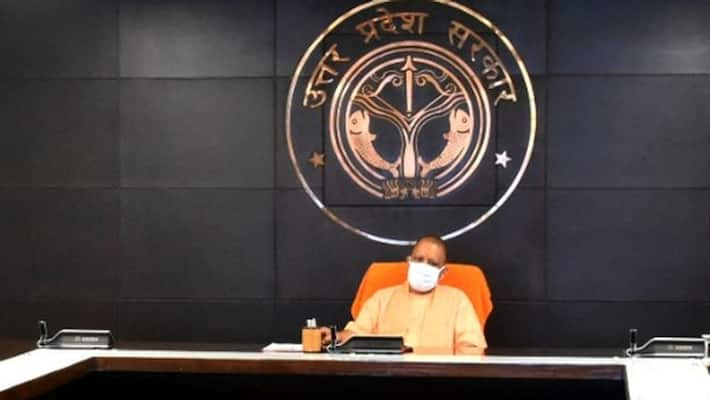 Uttar Pradesh Chief Minister Yogi Adityanath on Sunday inaugurated the state's Population Policy 2021-2030, in which the state government has said that it could consider bringing in a new law to make its population control efforts more effective.
Uttar Pradesh is the most populous state in the country and the fourth largest in terms of area. The proposed bill incentivises those who wish to only have one or two children and disincentives those who fail to adhere to the two-child rule being established. 
Chief Minister Yogi Adityanath took to Twitter to say that alarmingly rising population is the root of major issues, including inequality, prevailing in the society. 
The state's fertility rate is presently at 2.7%, which ideally should be less than 2.1%. Most states have this mark below 2.1% except Uttar Pradesh and Bihar.
The Uttar Pradesh State Law Commission had on Saturday released a draft of the Uttar Pradesh Population (Control, Stabilisation and Welfare) Bill, 2021. 
Understanding the Uttar Pradesh Population Policy
The commission has asked for public opinion and suggestions and is taking them till July 19. The bill notes that Uttar Pradesh has limited ecological and economic resources at hand and that all citizens need urgent access to basic necessities like affordable food, access to quality education, economic/livelihood opportunities, safe drinking water, decent housing, electricity for domestic consumption, and a secure living.
It also says that controlling the population along with stabilising is necessary to promote sustainable development with more equitable distribution. 
The draft bill says that as part of the government's duties, it will establish maternity centres at all primary healthcare centres, and these will be responsible for education about family planning as well as distributing contraceptives. 
It will also ensure the mandatory registration of pregnancies, deliveries, births and deaths across UP. 
Along with this, it also says that the government must also introduce a compulsory subject dealing with population control in schools. 
It notes that healthy birth spacing needs to be ensured through measures to augmenting the affordability, availability and quality reproductive health services to achieve the goal of population control, stabilisation and its welfare in the state. 
The bill states that whoever does not adhere to the bill and has more than two children shall be ineligible for contesting elections to the local authority or local self-government, apply for government jobs under the state government, be ineligible to get a promotion in government services, be ineligible to receive any government subsidy, with have a limit of ration cards up to 4 and are debarred for the benefits of state welfare schemes. 
Public servants who work under the state government and adhere to the two-child policy by undergoing voluntary sterilisation operation upon themselves or their spouses will be given benefits such as two additional interments during their entire service, subsidy towards the purchase of a plot or house site or built house from the Housing Board development Authority as prescribed, rebate on charges for utilities like water, electricity, water, house tax (this also applies to the general public), maternity or paternity leave of a full year with full salary and allowances (also for the general public) and free health care facilities and insurance coverage to their spouse. 
Other features of the bill include incentives for those living below the poverty line -- a couple below the poverty line that has one child and undergoes voluntary sterilisation on themselves or their spouse shall be eligible for payment from the government in the form of a one-time lump sum for Rs 80,000 if the only child is a boy and Rs 1 lakh if the child is a girl. 
Those citizens who have a single child and go through voluntary sterilisation will get free healthcare and insurance for the single child till they are 20, and preference will be given to the child in the admission to all educational institutions, free education for the child till graduation and scholarship for higher studies if its a girl, there will also be a preference in giving a government job. 
The law, when it comes into force, will be applicable to all married couples in UP -- a couple defines as a man over 21 and a woman over 18. 
Even though the law does not talk about single parents or children outside marriage, it is indicated that a person's count will be taken as the number of biological children they have. 
There are a few exceptions, such as the case of multiple births in the first or second pregnancy. It does not apply to those who adopt a third child (more adoptions will violate the bill), those who have no children cannot adopt more than two children, those who have a disabled child may have a third child and parents who conceive after losing a child are also exempt. 
In the case of polygamous marriages, every couple is counted as a unit, but the common person in the marriage cannot parent more than two children. 
Opposition calls new Bill' marketing event' 
The Opposition parties attacked the UP Chief Minister Yogi Adityanath and the BJP government in UP and called the bill a 'marketing event' before the upcoming assembly polls in the state. 
Congress said that the state government is "all about talks" and demanded a discussion over the bill in the assembly. 
A party leader told media persons, "Whether it is about controlling COVID, crime or population, the UP government doesn't want to do anything substantial and only indulging in headline management." 
Samajwadi Party MLA Iqbal Mehmood said, "It is actually an attack on Muslims in the garb of population control." 
The Population Foundation of India said that India should learn from China's failed coercive policy and cited the proportionate decline in population, "Particularly disconcerting to China has been the sharp decline in the proportion of the population in the age group of 15-59 from 22.9% in 2000 to 9.8% in 2020. So, China's population continues to age. The percentage of people who are in the age group of 60 years and above is 18.7% of the total population in 2020 as against 13.26% in 2010.
It also said that religion does not have much to do with fertility levels but what makes a difference is "education, employment opportunities and accessibility of contraceptives." 
Their statement further said that what matters ultimately is about how much control women have over fertility decisions.
Last Updated Jul 11, 2021, 1:54 PM IST