India again reports over 4 lakh new Covid cases and 4092 deaths in 24 hours
This is the fourth consecutive day the country has reported over 4 lakh daily infections.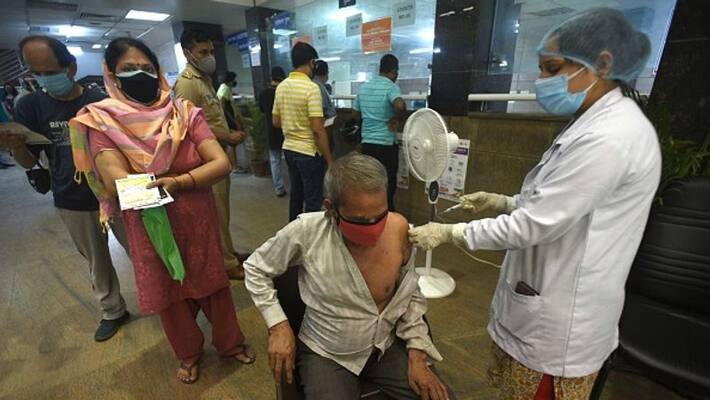 India on Sunday reported 4,03,738 new Covid-19 cases in the last 24 hours, taking the country's total infection count to 222,96,414. This is the fourth consecutive day the country has reported over 4 lakh daily infections.
The country also reported 4,092 new deaths, taking the total fatalities to 242,362. The number of active Covid-19 cases now stands at 3,736,648.
According to the Union Health Ministry, over 1.83 crore people have recovered since the start of the pandemic. 
The ministry also informed that the total number of Covid-19 vaccine doses administered in the country stands at 16,94,98,763.
A total of 17,76,540 people across 30 states and Union Territories, including 2,86,800 beneficiaries of the age group of 18 to 44 years, received the vaccine shot in the last 24 hours.
The Indian Council for Medical research shared that over 18.6 lakh people were tested for the Covid virus on Saturday. With this, the tally of people tested in the country so far has gone up to 30.22 crore.
World Health Organization's chief scientist Soumya Swaminathan told news agency Agence France Press on Saturday that the epidemiological features seen in India indicate that it is an extremely rapidly spreading variant.
She insisted that the variant alone could not be blamed for the dramatic surge in cases and deaths seen in India. She lamented that the country appeared to have let down its guard, with 'huge social mixing and large gatherings'.
Asserting that vaccine jabs alone will not be enough to tide over the current crisis, Swaminathan stressed that the country needs to depend on tried and tested public health and social measures to bring down transmission.
Last Updated May 9, 2021, 11:01 AM IST