We saw Facebook tweak WhatsApp privacy policy for better targeting of ads.
Some Android users have begun noticing a WhatsApp button in the main Facebook app.
It serves as a shortcut that takes you directly to WhatsApp.
When Facebook bought WhatsApp, both had promised that the messaging platform will continue to work without much interference from the social media giant. However, Facebook could hardly keep up with its promise. We saw Facebook tweak WhatsApp privacy policy for better targeting of ads, and now a new report points out how Mark Zuckerberg may make WhatsApp more prominent.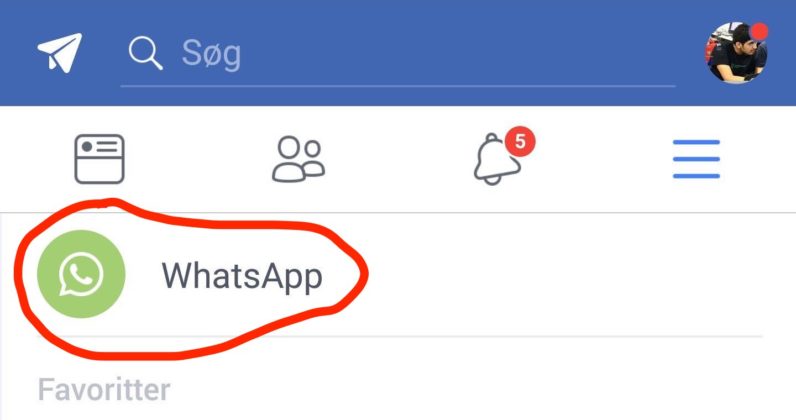 According to TheNextWeb, some Android users have begun noticing a WhatsApp button in the main Facebook app. It serves as a shortcut that takes you directly to WhatsApp, without the need to leave the Facebook app. The shortcut may also come to iOS.
"According to Arvind Iyer, who tipped us off to this development, the WhatsApp button showed up after he switched Facebook's language setting to Danish. This is not all that surprising given that the company has previously chosen Denmark for other limited rollouts," the report adds.
Recently, WhatsApp was said to be working an update to help users save space, without the need to delete everything manually. The app is said to come with a new built-in storage management feature for Android users. It will allow deleting specific file types in bulk.
Last Updated 31, Mar 2018, 6:50 PM IST