Netflix to raise subscription plan prices again; Will it increase in India too?
Netflix is raising the price of its Basic and Premium subscription plans in select markets. The prices are being increased to support the streaming service's growth in content and partnerships. The streaming service is not increasing prices in India.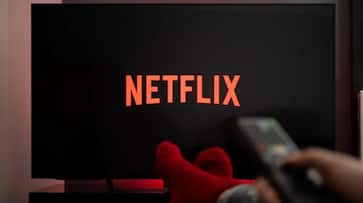 Netflix is increasing the cost of its plan once more. The streaming behemoth said that it is raising the cost of its Basic plan from $9.99 to $11.99 per month and its Premium plan from $19.99 to $22.99 per month in its third-quarter earnings report. The price of Netflix's $6.99 ad-supported plan and $15.49 Standard tier will remain the same with immediate effect.
The US, UK, and French markets will be impacted by Netflix's most recent price increase. In the UK and France, the ad-supported and Standard plans continue to be available at the same prices as the Basic and Premium options. The Basic and Premium plans in the UK will cost 7.99 and 17.99, respectively, while consumers in France will pay 19.99¬ for the Premium plan and 10.99¬ for the Basic plan.
According to Netflix, the price hikes would enable it to expand its catalogue of material, collaborate with the top producers, raise its investment in TV series, films, and video games, and develop its company. 
Notably, Netflix last increased its pricing in January 2022 and stopped providing new and returning customers with its $9.99 Basic ad-free plan in July, requiring them to pay more to avoid advertisements.
Netflix is delaying the price increase for India, though. The firm is still aiming to increase the number of users it has in India, and as it does so, it has excluded the price-sensitive and potentially sizable market from its price raise approach.
In the meanwhile, Netflix is making every family have its own plan as it cracks down on password sharing worldwide. According to the company's most recent data, this crackdown is contributing to an increase in subscribers. Along with outlawing password sharing, Netflix has formally launched its "paid sharing" initiative in each of the regions in which it conducts business.
With a monthly subscription, consumers may add up to two more people to their account through Netflix's paid sharing programme. Users may share their account with others who reside outside of their family, and it's less expensive than getting a separate membership.
Last Updated Oct 19, 2023, 5:42 PM IST