US Open 2020: Naomi Osaka scripts comeback to win third Grand Slam title
This was Naomi Osaka's 2nd US Open title, after she had previously won in 2018. She was ranked ninth before the tournament, as the title win is set to give her a massive jump.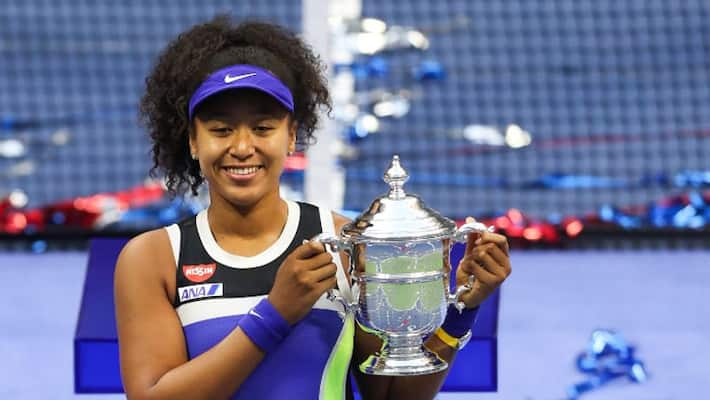 Naomi Osaka of Japan fought former Grand Slam winner, Victoria Azarenka of Belarus, to win her third Grand Slam title, as well as her second US Open title, at the Flushing Meadows in New York, on Saturday. Osaka was a set down, as she managed to keep her calm and script a memorable comeback to tame the former two-time Australian Open champion, 1-6, 6-3, 6-3.
Osaka was in the headlines throughout the tournament, not just for her consistent gameplay, but also for her unique approach to pledge her alliance to the ongoing Black Lives Matter campaign. She wore seven different masks, bearing the names of seven different people who were the unfortunate victim of racial injustice, as her title win has certainly given a voice to the voiceless.
As for the final, Azarenka was dominating in the first set, as with a couple of breaks, she wrapped it up in just 23 minutes. Nonetheless, Osaka had some other plans, which did work, as she kept playing the ball away from Azarenka to rattle her. It was just an hour after Osaka was laying her hands on the title.
ALSO READ: Why was Novak Djokovic disqualified from US Open? Here's what Grand Slam rule book says
"I was thinking about all the times I've watched the great players sort of collapse onto the ground and look up into the sky. I've always wanted to see what they saw," said Osaka. "I wasn't really thinking about winning after a certain while. I just thought about, 'I came here with a goal, I'm playing in the final, a lot of people want to be in this final, so I can't lose 6-1, 6-0'," she added.
US Open pioneer Billie Jean King, too, hailed Osaka's approach and congratulated her, not just for her title win, but also setting an example apart and making the tournament even more famous, amidst the tough global times. "She has shown more and more confidence about speaking up. I really admire what she's done. Sports is a platform, and women's tennis, we are the leaders in women's sports, and Naomi has really stepped up," he said.
It is not known yet if Osaka would be featuring in the upcoming Rome Masters, ahead of the French Open, later this month, while Azarenka has confirmed her participation. Meanwhile, Sunday night would witness the men's final between Dominic Thiem and Alexander Zverev.
Last Updated Sep 13, 2020, 2:35 PM IST