Abramovich's alleged $40 million deal links ex-Chelsea owner to Putin's 'wallets' in leaked documents
The article exposes leaked documents allegedly revealing a money trail connecting oligarch and former Chelsea owner Roman Abramovich to Russian President Vladimir Putin's inner circle, implicating Cyprus as a conduit for Kremlin's financial operations.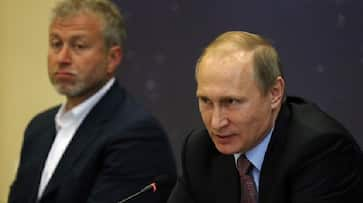 Leaked documents have uncovered a money trail allegedly connecting oligarch Roman Abramovich to two individuals referred to as "wallets" of Russian President Vladimir Putin. Despite facing sanctions from both the UK and EU, the former owner of Chelsea Football Club has consistently denied any financial ties with the Russian leader. The recently leaked documents originating from Cyprus present fresh evidence, revealing Abramovich's alleged involvement in a clandestine $40 million (£26 million) deal back in 2010.
The clandestine transaction reportedly involved the transfer of shares from companies ultimately owned by a trust associated with Abramovich to two individuals within Putin's inner circle. These shares, belonging to the highly lucrative Russian advertising company Video International, were undervalued compared to their apparent worth. As a result of this transfer, the individuals received millions of dollars in dividends.
BBC Newsnight, BBC Verify, and Panorama collaborated with the Bureau of Investigative Journalism to unveil these revelations as part of Cyprus Confidential, a global investigation led by journalists at the International Consortium of Investigative Journalists and Paper Trail Media. 
Confidential records reportedly disclosed that one of the individuals implicated in the covert deal was Sergei Roldugin, a close associate of the Russian president. Known for his role as a cellist, Roldugin serves as the artistic director of the St Petersburg Music House. His association with Vladimir Putin dates back to their youth in St Petersburg, with reports indicating that he introduced Putin to Lyudmila Shkrebneva, whom the future president married in 1983 (they are now divorced). Additionally, Roldugin holds the role of the godfather to their first daughter, Maria.
The second individual is said to be another close associate of President Putin, Alexander Plekhov, who transitioned from a biochemist to a businessman, also hailing from St Petersburg. 
Both Roldugin and Plekhov have faced accusations of acting as "wallets" for President Putin, clandestinely managing money and assets on his behalf.
In a development earlier this year, Swiss prosecutors alleged that they were "straw men," not the actual owners of assets held in bank accounts linked to the Video International deal. The court, however, did not disclose the true ultimate beneficial owner of these accounts.
President Putin declared a salary of slightly over $100,000 (£72,700) in 2021. Nonetheless, speculation abounds that his wealth may range anywhere from $125 billion (£102 billion) to $200 billion (£164 billion), concealed within a web of shell companies and the accounts of associates.
The Cyprus connection
The Cyprus Confidential investigation relies on 3.6 million confidential corporate records sourced from companies offering offshore services in Cyprus. The focus of the investigation is the island's intimate financial ties with Russia and oligarchs who have since been sanctioned. Many of these individuals have utilized Cyprus as a hub to manage their undisclosed offshore holdings.
The documents originate from a corporate service provider in Cyprus named MeritServus. Originally acquired by the whistleblowing group Distributed Denial of Secrets, these documents shed light on the company's involvement with now-sanctioned oligarchs. MeritServus itself faced sanctions from the UK earlier this year, following internal revelations indicating breaches of sanctions on behalf of one of its Russian clients.
MeritServus was also involved with Abramovich's companies in Cyprus. The oligarch's wealth surpasses $9 billion (£7.3 billion), and he has publicly invested in sports, arts, and high-value properties. His acquisition of Chelsea FC in London in 2003 elevated him to the status of one of the most prominent and influential Russian oligarchs in the UK.
Despite his significant profile, Abramovich has consistently downplayed his relationship with President Putin. He has refuted suggestions of a close financial association or acting on behalf of the Russian leader. In 2010, a spokesperson for Abramovich explicitly stated that he had "no financial relationship of any kind with [then] Prime Minister Putin."
In 2021, Abramovich filed a lawsuit against journalist Catherine Belton over a passage in her book, "Putin's People," which suggested evidence of his acquisition of Chelsea FC in 2003 at the behest of President Putin. The legal dispute was resolved outside the courtroom, with an agreement requiring the publisher to "record the position more accurately" and include "a more detailed explanation of Abramovich's motivations."
In March 2022, both the UK and EU imposed sanctions on Abramovich in the aftermath of the Russian invasion of Ukraine. The EU, stating that he had "privileged access to the president" and maintained strong ties with him, asserted that this connection with the Russian leader played a role in preserving Abramovich's significant wealth.
Abramovich contested the EU sanctions in court earlier this year, with his lawyer arguing that the restrictions were motivated by the Russian businessman's "celebrity" rather than being "based on evidence." However, the alleged secret deal with Roldugin and Plekhov suggests a close financial relationship between Abramovich and President Putin.
Tom Keatinge, the director of the Centre for Financial Crime and Security Studies at the defense think tank RUSI, remarked, "This case obviously puts more information onto the table and further endorses the alleged connection between Putin and Abramovich in a way that becomes increasingly difficult to deflect."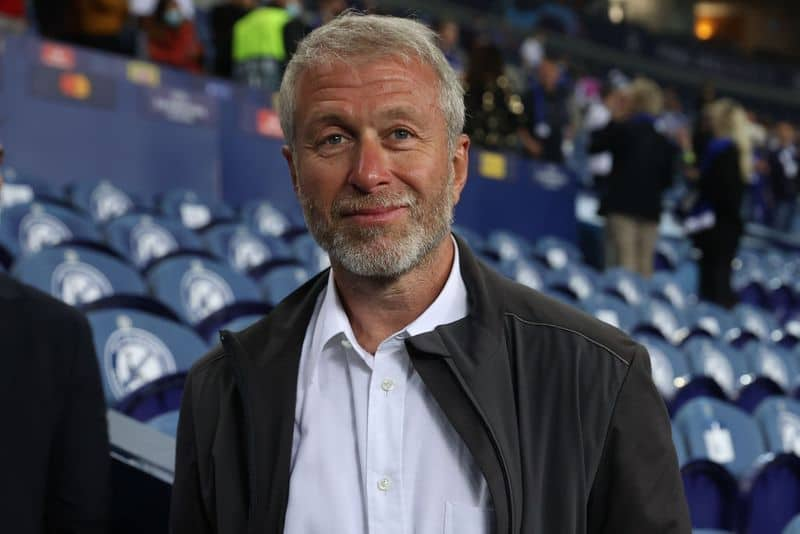 Revelations of the alleged 'deal'
A convoluted network of companies spanning Cyprus and the British Virgin Islands, along with the involvement of a trust, obscured the football tycoon's role in the transaction—until recently.
Leaked documents now allegedly expose the former Chelsea boss's connection with two entities that jointly acquired a 25 percent stake in Video International in 2003. These two companies, Finoto Holdings and Grosora Holdings, were said to be established in early 2003. Ultimately, both were owned, through a series of intermediary shell companies, by the Sara Trust Settlement—an entity of which Abramovich was the ultimate beneficiary, the investigation revealed.
The investigation further noted that in September 2003, each company, Finoto Holdings and Grosora Holdings, acquired a 12.5 percent stake in the Russian advertising giant for approximately $130,000 (£80,000) per share.
Described as "ridiculous" by Vladimir Milov, a former energy minister in President Putin's first term and now an outspoken opposition leader, the price paid for the stake was deemed significantly undervalued. Milov asserted that the stake's actual worth was substantially higher.
At the time of the acquisition, Video International is said to have held a dominant position in the domestic TV advertising market, securing a share of advertising airtime purchased on Russian channels. Milov noted that the company was "half a step away from the Kremlin administration."
Abramovich allegedly retained a stake in Video International for the next seven years, during which the company declared a turnover of "more than $2 billion [£1.29 billion]." Dividends totaling $30 million (£19.3 million) were distributed to Finoto and Grosora over this period, the investigation revealed.
In 2010, Video International reported revenues of $3 billion (£1.9 billion). However, that same year, both Finoto and Grosora allegedly sold their investments for just $20 million (£19.5 million) each, a price seemingly below fair market value.
Finoto Holdings is said to have sold its stake to Med Media Network, a company nominally owned by Sergei Roldugin.
On the same day as the Finoto Holdings sale, the other Abramovich-associated company, Grosora Holdings, allegedly divested its 12.5 percent stake to Namiral Trading Ltd, a company later linked to Aleksandr Plekhov.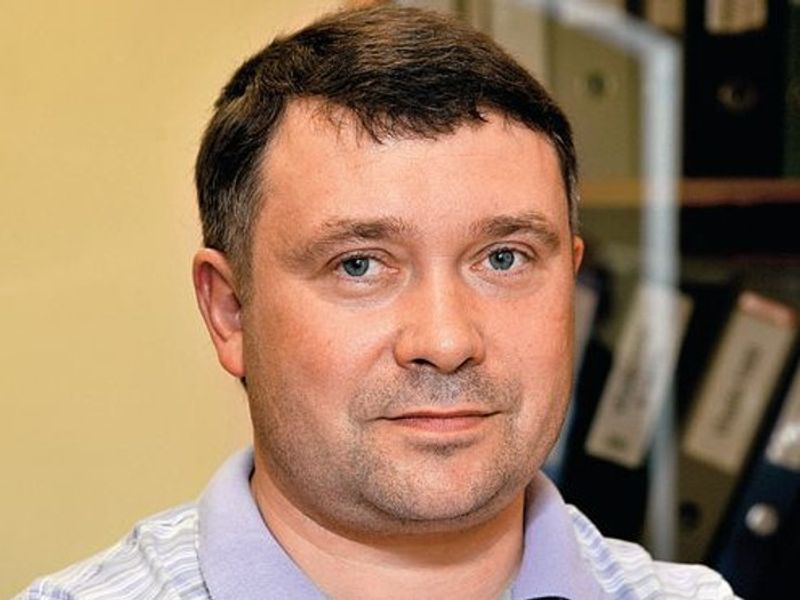 Vladimir Putin's 'wallets'
In 2016, financial connections between President Putin and Roldugin were brought to light as part of the Panama Papers, a massive leak of confidential documents from the Panama-based law firm Mossack Fonseca. Both Roldugin and Plekhov were implicated in a suspected money-laundering scheme orchestrated by Bank Rossiya and some of President Putin's most trusted associates. In 2014, the US government sanctioned Bank Rossiya, labeling it as "the personal bank for senior officials of the Russian Federation."
During that period, Roldugin informed the New York Times that he was not engaged in business and did not possess "millions." Nevertheless, at least on paper, he seemed to possess an offshore fortune exceeding $100 million (£61 million).
Following the revelations in the Panama Papers regarding bank accounts held by Roldugin in Switzerland, an investigation ensued, leading to the trial of four Gazprombank employees earlier this year.
Swiss prosecutors accused the bankers of neglecting to conduct proper checks on accounts opened in the name of Roldugin. Additionally, they were alleged to have failed to identify the Russian president's friend as politically exposed, necessitating more thorough checks under international finance regulations.
According to the indictment, accounts with Gazprombank were concurrently established for both Med Media Network and Namiral Trading Ltd, featuring an identical "purpose and structure" aimed at "holding shares and receiving dividends" from Video International.
The prosecutors asserted that this arrangement constituted a direct extension of "assets managed... for the Russian political establishment."
The prosecutors claimed that Roldugin and Plekhov were "straw men," not the actual beneficiaries of the accounts. While all four bankers were convicted, reports indicate they are currently appealing the verdict.
Cyprus as Conduit for Kremlin's Secret Financial Operations
Cyprus, an EU member state, has been a pivotal element in the network of offshore investments for many affluent Russians. Fergus Shiel of the ICIJ notes that through these economic ties, Russia contributes "tens of billions of dollars to the Cyprus economy each year."
The Cyprus Confidential investigation raises serious concerns for European institutions and EU member states, according to Shiel. The uncovered documents indicate that a European member state is serving as a conduit for the clandestine financial operations of the Kremlin, Vladimir Putin, and his associates.
Despite this, there are indications that Cyprus may be taking steps to address these issues. The EU sanctions imposed in the aftermath of the Ukraine invasion in 2022, targeting Russians closely associated with President Putin's financial assets, have directly impacted those with investments in Cyprus.
Alexandra Attalides, an independent Cypriot MP, emphasizes that the sanctions have underscored that Cyprus cannot be utilized by oligarchs to support Putin's questionable orders.
Reports suggest that Abramovich now divides his time between the Russian resort of Sochi, Istanbul, and Tel Aviv. He holds Russian, Israeli, and Portuguese passports. Although the oligarch remains under sanctions in the UK and EU, he is not subject to such measures in the US, where he is believed to retain substantial assets.
Last Updated Nov 15, 2023, 10:06 AM IST