Rituals to follow during the 41-day journey to Sabarimala
The 41-day-fasting highlights the significance of abstinence and austerity
Devotee shall wear a garland made of Tulsi or Rudraksha
It is mandatory to observe celibacy
Swamis usually wear black, saffron or dark blue dress and will walk barefoot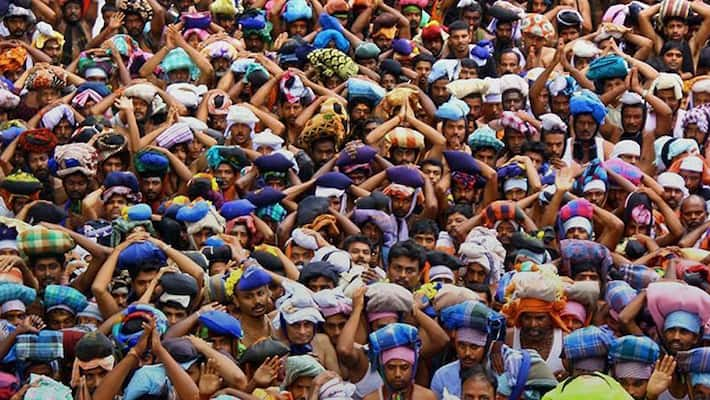 Sabarimala, the hill abode of Lord Ayyappa, is one of the most important pilgrim centres in the country. It is the most famous and prominent Ayyappa shrine. Legend is that the temple was built by Parasurama, and is considered as one of the five 'panchasastha temples' constructed by the sage to protect Kerala, the others being Erumeli, Kulathupuzha, Achankovil and Aryankavu. 
 
Ayyappa is worshiped as an infant at Kulathupuzha, adolescent at Aryankavu and grihasthasrami at Achankovil. 
 
However, at Sabarimala Ayyappa is worshipped as a Brahmachari. The Temple is open for devotees only on the first of Malayalam months and during Mandalapooja, from November to January, makaravilakku and the harvest festival of Vishu. 
 
You cannot visit this temple like any other Ayyappa temple. Devotees are expected to observe a mandatory fast of 41 days, beginning on the first day of Malayalam month Vrishchikam, from mid-November. The fasting highlights the significance of abstinence and austerity. 
 
Every devotee visiting Sabarimala temple shall wear a garland made of Tulsi or Rudraksha. Rituals start with the wearing of garland. A devotee who has visited Sabarimala more than 18 times, called as Guruswamy, will give the mala after performing a pooja. The devotee is then called as Swami or Ayyappa.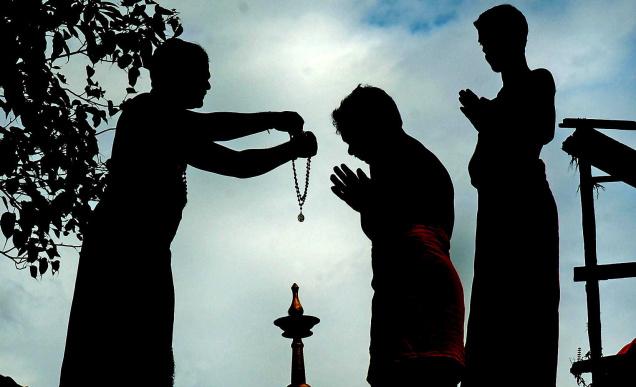 A swami should take bath twice a day. 
 
As the Lord is considered as a brahmchari, it is a must that devotees visiting him should observe celibacy. 
 
The devotee should subside hunger and control food intake during the period. 
 
An Ayyapa is expected to speak the truth and commit no sin during the 41 day period. He must be fully devoted to Lord. 
 
Swamis usually wear black, saffron or dark blue dress and will walk barefoot.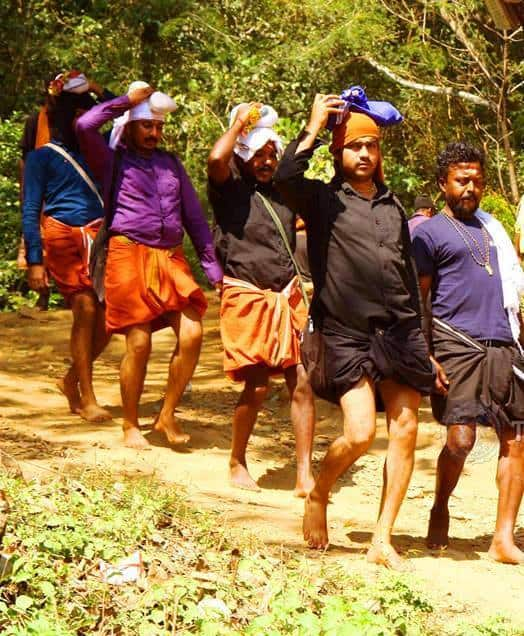 The devotees usually won't shave the beard or cut his hair during the period. 
 
He is also supposed to avoid all luxuries and sleep on the floor. He can't attend funerals during the period. 
Last Updated Mar 31, 2018, 6:58 PM IST