LaaS: Digital Lending and the Next Phase of Financial Intermediation
Innovations like LaaS are transforming both lending operations and capital access for individuals and businesses.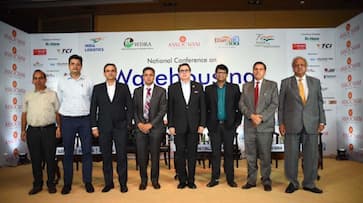 Lending-as-a-Service (LaaS) is a major shift in financial intermediation, reconfiguring the traditional banking functions to create an integrated yet more agile architecture. It is part of the broader "XaaS" (Everything-as-a-Service) trend, which involves providing a range of services and functionalities over the internet, usually leveraging cloud computing.Innovations like LaaS are transforming both lending operations and capital access for individuals and businesses.
LaaSoperates by offering lenders access to digital platforms and Application Programming Interfaces - APIs. LaaS not only digitizes the loan application process, but its integration with marketplace lending platforms obviates the need for customers to interact with traditional banking infrastructures. It goes beyond merely facilitating loans and provides lenders with specialized analytics dashboards, often using less common but highly efficient technologies like AI/ ML, distributed search and analytics. These dashboards can break down borrowers' behaviours and financial health into actionable insights, not just standard credit scores.
LaaScan run credit and background checks, enhance access to data andoffer a suite of digital tools that simplify loan applications, account management, and banking services accessible via web and mobile interfaces. Banks, NBFCs, and fintech companies can serve their customers without the need to build and maintain their own lending infrastructure. The cloud-based mechanics of LaaS support rapid scalability, real-time adjustments, and easier integration with other financial technologies. It can help financial institutions adapt to the market demand in real time, moulding static loan products into customizable financial solutions.
Customers are now looking for financial options that help them buy things and build credit without extra fees or high-interest rates. Banksand NBFCs with the ability to offer these alternatives are poised to achieve greater market share and user expansion in the coming years. 
Scoreme's advanced automation seamlessly integrates with the LaaS framework. The fintech's distinctive focus on behavioural analytics, a departure from the prevalent data-centric models, allows for a richer, more layered understanding of risk, and better decision-making around loan approvals. The fintech leads in the UX/UI space to drive customer-centricity, implementing cost-effective and responsive design elements that predict and react to user needs. 
According to Praveen Khanna, Vice President Alliances at ScoreMe,ScoreMe's unique advantage stems from its amalgamation of cutting-edge technologies across different domains. By leveraging AI/ML-basedframeworks, Scoreme exceeds traditional credit scoring models to include nuanced variables and real-time data for more accurate risk assessment. This is further enhanced by robust data storage and real-time analytics tools, which enable Scoreme to process and analyse large and dynamic data sets, creating a nimble system that can adapt to changing customer behaviours.
Its deployment of advanced front-end frameworks such as Angular Java provides the platform with the flexibility to implement several up-to-the-minute changes, such as dynamically adjusting loan terms based on real-time risk assessments. Scoreme's integration of advanced back-end analytics with a superior front-end user experience put it in a pole positionto deliver a lending service that is deeply personalized and receptive to the exclusive needs of each user.
Scoreme is an able partner providing digital -platforms for implementing LaaS platforms– these platforms don't just replace manual work; they elevate the entire process to new levels of efficiency, allowing for quicker loan disbursaland addressing a long-standing pain point for customers. 
To learn more about ScoreMe, visit https://www.scoreme.in/
Last Updated Sep 29, 2023, 6:23 PM IST