BPO India: Cynergy BPO - The Driver Behind CX-Driven Outsourcing Solutions
The rich tapestry of India's BPO ecosystem has always been synonymous with efficiency and cost-effectiveness.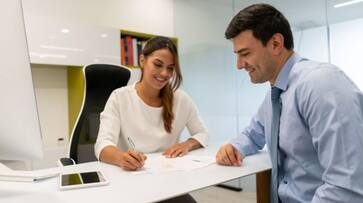 In the ever-evolving realm of business, one term has consistently taken precedence over the past few years: Customer Experience, or CX. As the core of modern business models, CX has revolutionized the way companies operate, creating a ripple effect throughout industries and compelling them to adapt. Amidst the bustling business process outsourcing market in India, Cynergy BPO emerges not merely as an observer of this change but as a harbinger, driving CX-centric outsourcing paradigms.
The rich tapestry of India's BPO ecosystem has always been synonymous with efficiency and cost-effectiveness. However, as consumer behaviours evolved and digital touchpoints multiplied, the essence of outsourcing in India underwent a transformation. It shifted from task-oriented objectives to a more holistic, CX-driven approach. Recognising this paradigm shift early on, Cynergy BPO carved its niche, acting as the bridge between global businesses and India's top-tier BPO providers focused on enhancing customer experiences.
Cynergy BPO's CEO, John Maczynski, emphasises the significance of this transition, remarking, "The distinction between a business that thrives and one that merely survives is the quality of its customer experience. India, with its vast talent pool and technological prowess, has the tools to deliver stellar CX. Our role at Cynergy BPO is to ensure businesses harness this potential to its fullest."
This isn't just about outsourcing tasks but about crafting memorable customer journeys. With six decades of global outsourcing experience under their belt, Cynergy BPO's leadership team, having worked with Fortune 500 clients for over two decades on both client and vendor fronts, brings an unrivalled domain expertise to the table. Their unique position allows them to understand the nuances of delivering exceptional customer experiences through outsourced functions.
But beyond their experience lies their commitment. Offering call center and BPO advisory, guidance, and vendor sourcing services without any charge or obligation truly makes Cynergy BPO stand out. In a domain where businesses often grapple with the intricacies of identifying the right partners, Cynergy BPO's approach becomes an indispensable asset.
Ralf Ellspermann, CSO of Cynergy BPO, expounds on this, noting, "India stands at the forefront of the BPO evolution, not just in scale but in the quality of CX-driven solutions. At Cynergy BPO, our mission is clear: align businesses with providers that don't just complete tasks, but amplify brand values through exceptional customer interactions."
The ripple effects of this CX-centric approach to outsourcing are manifold. Businesses get to enjoy enhanced brand loyalty, improved customer satisfaction rates, and a significant uptick in customer lifetime value. All the while, they benefit from the scalability, flexibility, and cost advantages that India's BPO sector is renowned for.
In essence, as businesses globally recognise the paramount importance of customer experience in shaping their growth trajectories, they look towards outsourcing hubs like India to deliver. And at the heart of this nexus, guiding, advising, and paving the way for CX-driven success, is Cynergy BPO. Their dedication to the craft and unwavering commitment to client success cements their position as true pioneers in the realm of CX-driven BPO solutions from India.
Disclaimer: This is a featured content 
Last Updated Oct 16, 2023, 4:40 PM IST