#PinkHero: Break stereotypes, 5 ways to support your wife in child care
Take turns in waking up at night and taking care of the baby.
Help your partner with household chores when she is tired.
Give her the well-deserved time out with family and friends.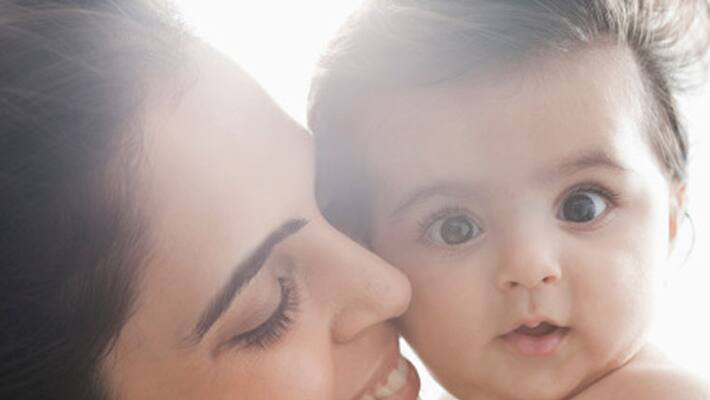 The ever-changing global scenario of gender equations at workplace has also changed the equations at home. No longer is a woman tied by her stereotypical gender-based duties of looking after the household and the children. A man has to do his share too in managing the chores and child care. Of course, men too have changed their perspective of sharing household work with their partners and taking care of babies is certainly one of them.
So, here are five ways in which you can help your partner with baby care:
Take care of the baby, it's your baby too: Providing for the family is only one part of taking care of the children. However, there are many more things that go into taking care of a newborn, for instance moral and physical support. Do your bit to let your partner sleep for sometime when your baby is awake. Take turns in looking after the baby, instead of her taking all the burden and ending up being exhausted in the morning. Remember, she also has to manage household work.
Help her with small chores: Certainly, you would not be expected to do everything in the house. However, washing your own dish and arranging the bed or for that matter arranging the wardrobe could be of great help to your partner, especially when her hands are full with office work,household chores and the baby. This will give her a few minutes extra for herself, which she could spend doing her own things that have been left pending.
Give her the time she deserves with her family: Take care of the baby when she is out for a movie or is visiting her parents. Remember, her responsibilities are not restricted to your household and your baby. She may also have priorities outside. Give her the time out that she needs from your household. Take care of the baby for sometime and she will be ever so grateful.
Take the baby to office: Women generally have the onus of taking the baby to office and look after them even while working in office. Take turns to do that. Take the baby to your office for a change and divide your time between work and the baby. It would be difficult initially, but not impossible.
Show that you care: Your wife may become cranky handling everything altogether. Bear with her tantrums and ensure that she has a shoulder to cry on and an ear to hear her out without being judgemental. Tell her, you appreciate her efforts and that you love her for what she is. 
 
Last Updated Mar 31, 2018, 6:59 PM IST