DKS' arrest or BSY's Cabinet expansion, caste casts shadow on Karnataka politics
In the Indian political setup caste and cash plays a major role and time and again, elections have stood as evidence to the claim. The phenomenon has not escaped the arrest of Congress leader DK Shivakumar or the recent Cabinet formation of the BJP government in Karnataka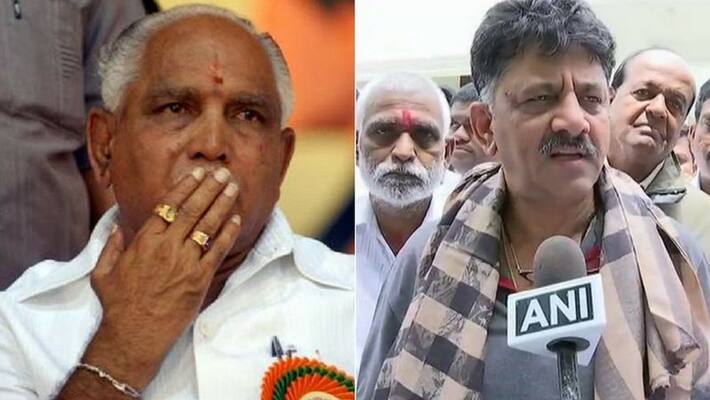 Bengaluru: The acts of former chief minister and JD(S) leader HD Kumaraswamy, once the arch-rival of DK Shivakumar, and ST Somashekhar a rebel leader who had refused to converse with the Congress troubleshooter, in their expression of support when he went to bring back rebels from Mumbai and BS Yediyurappa giving Cabinet berths to Lingayat leaders like V Somanna and Lakshman Savadi serves as evidence that caste casts a shadow on Karnataka politics.
Professor Sandeep Shastri, Pro vice-chancellor Jain University concurred and said caste is an important identity in politics.
"There are many baskets of factors in politics. In that, caste is one of the major factors, be it in choice of selection of a candidate, choice of ministers or the rebellion following the arrest of DK Shivakumar. HD Kumaraswamy is supporting Shivakumar. He was once an arch-rival. Now both want to protect each other's interests. Their common interest is to fight the BJP." said Sandeep Shastri.
Agreeing with Shastri, Congress spokesperson Kengal Shreepada Renu says one cannot ignore tax, caste and religion in the Indian political set up. "Based on these factors, politics plays out. In politics, there are no friends and enemies they will always remain strange bedfellows. Now, HD Kumaraswamy's party is also under threat as the BJP wants to poach members from his party by promising them boards and corporations. The JD(S) has realised that there are Vokkaligas in other parties too and would need their support and are hence siding with Shivakumar." said Renu.
JD(S) says BJP is targeting Vokkaliga leaders:
According to JD(S) leaders, BJP heads at the Centre and in Karnataka are targeting Vokkaliga leaders. The state government which is heavily dominated by the Lingayat community and North Karnataka leaders does not have adequate representation of Vokkaliga leaders and leaders from backward communities in the party, JD(S) members stated.
"Only R Ashok was considered as a community leader in the BJP. Instead of giving him a deputy CM post, they made Dr CN Ashwathnarayan the DyCM. The community does not see him as a Vokkaliga leader. The Centre and state leaders are targeting strong Vokkaliga leaders. The BJP is acting like the Congress high command which does not allow state leaders to rise. On the other hand, Lingayat leaders like V Somanna and Lakshman Savadi were given Cabinet berths." said Ramesh Babu, National General Secretary, JD(S).
It is said that minister V Somanna and CM BS Yediyurappa had differences over dominance in Tumkuru Mutt affairs but have never displayed them in public. At one point of time, Somanna was contemplating leaving the party due to ill-treatment meted out to him by BSY and his son. Still, BSY made him the housing minister and Mysuru district in-charge.
"SA Ramadas was supposed to become the minister and also Mysuru district in-charge. Since Somanna was a senior and a Lingayat, the community to which BSY belongs, he was given preference. Similarly, since Lakshman Savadi belongs to the same community, despite him losing in an election, he not only got a Cabinet berth but was made deputy CM. " said a source.
Last Updated Sep 5, 2019, 3:56 PM IST