Camel meat sold under nose of BBMP's Animal Husbandry Department; officials ignore smell
In spite of a ban, camel meat is sold in various parts of Bengaluru. Though it's common knowledge, the BBMP's Animal Husbandry Department seemed to be surprisingly caught unaware when they were posed with questions about the ongoing meat sale.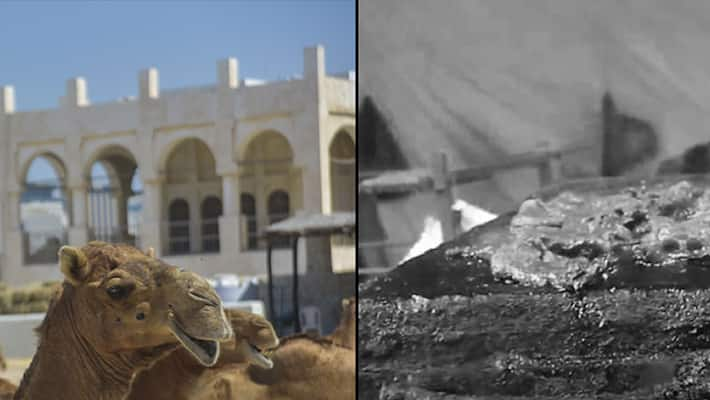 Bengaluru: The high court of Karnataka has banned the slaughter of camel as well as its trade in Karnataka, but in spite of the ban, camel meat is sold openly in Bengaluru during the month of Ramzan.
Vendors who sell the meat said that they have given Rs 2 lakh to officials and police to turn a blind eye to proceedings. The vendors claim to sell raw meat and cooked meat in the form of camel kabab, camel sheek, camel tawa, camel roast, and smoked meat at Broadway Road in a makeshift tent. People from various communities frequent this temporary eatery. They also said that they have a network using which they trade camels.
Last year, the BBMP Animal Husbandry Department joint director Anand said "I am not aware of the fact. When there is a ban on such a product, we should respect it. A team of veterinarians along with BBMP ward engineers and police will inspect the place and take action."
This year when Asianet Newsable reporters asked him about the sale of camel, he claims to have no knowledge about it and asked for a written complain to investigate the issue.
Sunil Dugar, secretary of Akhil Karnataka Pranidaya Sangh said, "This is a big issue. I have complained to BBMP Animal Husbandry Department, police and other concerned officials about the illegal trade of camels and the sale of its meat, buy none have done their duty.  The trade of camel meat is banned in Rajasthan, UP, Gujarat, Maharashtra and Karnataka and smugglers still manage to obtain it. Earlier, the then joint director of the BBMP Parvez Ahmed Piran made an effort and seized animals from different locations, but the current joint director seems to be ignorant or is chooses to be silent."
Camel meat is openly sold in Bengaluru and there is also speculation that certain officials are abetting traders and therefore choose to be ignorant of proceedings in the heart of the city.
Article by Shafaque Kainat
Last Updated May 31, 2019, 6:57 PM IST