BJP RS MP Rajeev Chandrasekhar throws his weight behind citizens harassed by playing of loud music by bars
BJP Rajya Sabha MP Rajeev Chandrasekhar has thrown his weight behind citizens constantly being harassed by loud music being played by pubs and discotheques. In a tweet, he said "Bengaluru is about its citizens first"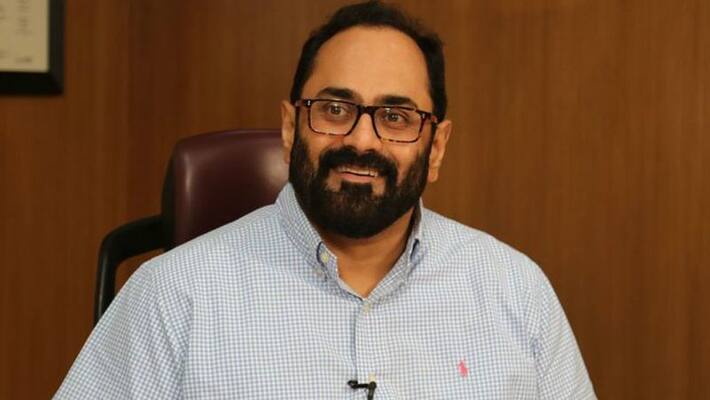 Bengaluru: Close on the heels of as many as 107 out of 400 pubs in the city getting their licences rejected over playing of music, pub owners have approached deputy chief minister CN Ashwath Narayan to intervene in the issue.  
At this juncture, Rajeev Chandrasekhar, BJP Rajya Sabha MP has come in support of the citizens, to whom, playing of loud music had become a literal nightmare.
Reacting to the owners' approaching the deputy chief minister, the MP put out a tweet saying: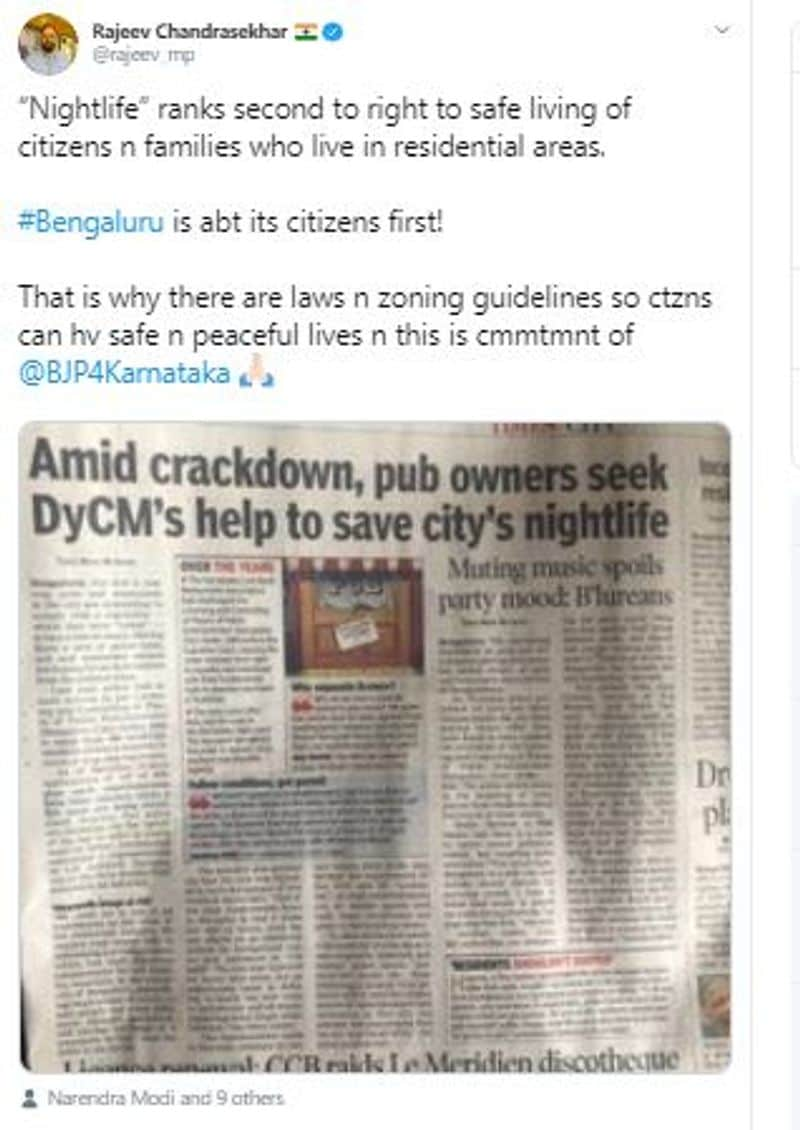 He has also stressed on the point that the safety of the citizens should be given the first priority and then, the thought of "nightlife" should be broached upon.
Later, he has also emphasised on the point that the BJP has always given importance to the lives of its citizens first and it would remain so.
Coming down hard on erring pubs playing loud music, the sleuths of the City Crime Branch have show-caused 107 pubs, restaurants and discotheques.
The licences were rejected under the Licensing of Places of Public Entertainment Order 2005.
"Despite their licence being rejected under the Licensing of Places of Public Entertainment Order 2005, they continued to host live performances and run discotheques. Hence, the notices have been served to a total of 107 pubs, discotheques with the cancellation order. Meanwhile, the management can run their hotels, but without discotheques or live music," Sandeep Patil, joint commissioner of police (crime) told Indianexpress.com.
Irked, irritated and enraged over the playing of live music till late in the night, several residents had lodged complaints with the police, leading the police to look into the matter seriously.
Residents have also welcomed the move to ban music and cancel licences as they can live peacefully. 
Last Updated Sep 1, 2019, 2:48 PM IST