BJP MP Anantkumar Hegde asks IAS officer who resigned to migrate to Pakistan
BJP MP Anantkumar Hegde has termed IAS officer Sasikanth Senthil a traitor just days after the 2009-batch bureaucrat resigned as deputy commissioner of Dakshina Kannada, Karnataka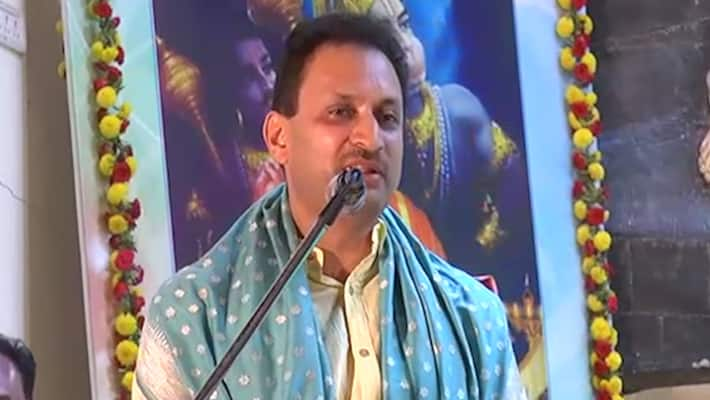 Bengaluru: Anantkumar Hegde, BJP MP, called IAS officer Sasikanth Senthil a "gaddar" (traitor) after the bureaucrat resigned as deputy commissioner of Dakshina Kannada, Karnataka. 
Former Union minister Anantkumar Hegde also lashed out against the IAS officer. Uttara Kannada MP Hegde in a video said, "Why has he taken this decision? This has to be put in public domain. It is against the country and the nation. It is an unpardonable offence.  An IAS officer can't question the decisions of the government, nor should he. It is his arrogance that he questions the government that is in majority and has won the confidence of the people. This has to be condemned by the people."
In a series of tweets, MP  Hegde called the officer a "paid gaddar" and asked him "to migrate to Pakistan". "The first thing he must do is to migrate to Pakistan with people who support his stand. It is the most practical and final solution. It's better he goes there and fights our country and government, than divide it being here," he tweeted.
Sasikanth Senthil is a 2009 batch Karnataka-cadre IAS officer and deputy commissioner of Dakshina Kannada district. In his resignation letter, he wrote, "I've taken the decision as I think that it's unethical to continue as civil servants when fundamental building blocks of democracy are being compromised in an unprecedented manner."
He further wrote that he felt that the coming days will bring with it extremely difficult challenges to the basic fabric of the nation. 
"I would be better off outside the IAS to continue with my work at making life better for all," he wrote in his resignation letter.
Last Updated Sep 10, 2019, 5:42 PM IST