Secure your online transactions with OTP and CVV
CVV is the three or four digit number found near to signature panel on the back of the credit/debit card
Every online transaction requires OTP, which is sent to users mobile number
It is sent as an encrypted data from banker's server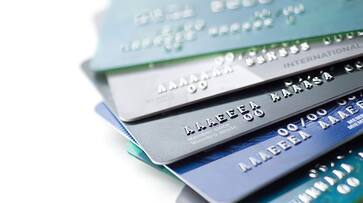 Average online purchases in India is expected to increase after demonetisation. The aggressive marketing merchandise and attractive deals of merchandise are drawing more customers to e-commerce sites. All these transactions use either net banking or debit/credit card for payments, and hence CVV and OTP are also important. 
 
Here's all you need to know about Card Verification Value (CVV) and One-Time Password (OTP). 
Card Verification Value is the three or four-digit number found immediately after your card number on the signature panel on the back of the debit/credit card. Most online transactions require this number as proof that you are physically holding the card. 
 
Master Card refers to CVV code as CVC2, while Visa calls it CVV2 and American Express terms it Card Identification Number (CID). Previously it was possible to carry out transactions by using card number and CVV number. 
 
However, to increase security measures banks started issuing OTP and 3D Secure PIN. Now to complete a transaction you will have to give 3D Secure PIN or OTP apart from CVV.
 
The OTP will be sent as a message to the phone number registered with the account. Every banking transaction, both online and those using credit/debit card requires OTP. It is not possible to misuse OTP as it is sent with an encrypted data from bank's server. 
 
Thus, PIN, CVV and PIN enhances the security of online transactions. 
Last Updated Mar 31, 2018, 6:52 PM IST