Nicotine Replacement Therapy helps; doctors tell YOU how
Experts in the field stress the importance of increasing access to NRT in India to address the significant tobacco use prevalence. NRT acts as a safer alternative, controlling cravings and withdrawal symptoms, ultimately aiding in the transition to a tobacco-free life.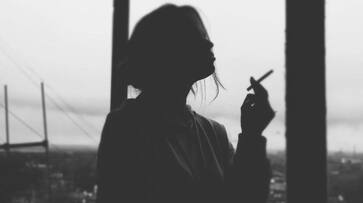 Tobacco addiction remains a global threat, claiming a life every six seconds worldwide and causing over a million deaths in India alone, accounting for 9.5% of all fatalities. Nicotine Replacement Therapy (NRT) has played a pivotal role in combating smoking for more than 25 years. NRT offers a 50 per cent higher likelihood of quitting smoking compared to attempting to quit without it, and it is both safe and easily accessible without requiring a prescription.
Dr Chandrakant S Pandav, former Head of the Department of Community Medicine at AIIMS, New Delhi, and a recipient of the Padma Shri Award, underscores the urgent need to enhance access to tobacco cessation methods in India. He notes that 28.6 per cent of Indian adults use tobacco, with a significant impact on 42 per cent of men and 14.2 per cent of women. 
Challenges persist in remote and rural areas, underscoring the importance of making NRT available over the counter (OTC). Dr Pandav believes that easier access to NRT without prescriptions empowers individuals to quit smoking.
While nicotine, the primary addictive component in cigarettes, delivers rapid pleasure through smoking, NRT serves as a temporary substitute for a small dose of nicotine. It helps control cravings, alleviate withdrawal symptoms, and facilitate the transition to tobacco abstinence. Unlike cigarettes, NRT provides a gradual and minimal increase in blood nicotine levels, discouraging misuse. The goal of NRT is to assist people in quitting smoking by using nicotine delivery systems with reduced addictiveness.
Dr Sajeela Maini, Head of Tobacco Cessation and De-addiction at Sir Gangaram Hospital, New Delhi, emphasizes the central role of Nicotine Replacement Therapy in smoking cessation. She states that substituting cigarettes with a nicotine product is the most effective approach, reducing urges and withdrawal symptoms associated with quitting. 
Addressing both the physiological and psychological aspects of addiction is essential for success. Pharmacotherapy plays a supportive role in minimizing discomfort during the quitting process. To combat the widespread issue of tobacco addiction, Dr Maini advocates for proactive public education about scientifically-backed options like NRT to prevent the development of tobacco-related diseases.
Dr Pandav highlights Indian trials conducted in 2023, such as those in Odisha, demonstrating NRT's effectiveness in halting smokeless tobacco use, a specific concern in India. Another study in Bengaluru in the same year underscores the effectiveness of combining NRT with behavioural counselling to reduce cigarette smoking.
Last Updated Oct 6, 2023, 11:26 AM IST