Janmashtami 2023: Check out THESE 'bhog' items to offer to Lord Krishna on his birthday
Janmashtami bhog items hold a special place in the hearts of devotees and are believed to be blessed by the divine. Vegetarian dishes are to be made with purity and sincerity and with much love one should offer to Lord Krishna.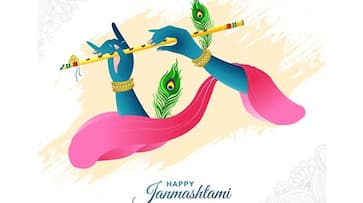 Krishna Janmashtami or Gokulashtami is celebrated during the Krishna paksha of the Bhadrapad month It was on this day in the Rohini Nakshatra that Lord Krishna appeared. Ashtami Tithi will begin on September 6 and end on September 7 this year. Janmashtami, the celebration of Lord Krishna's birth, is a time of deep devotion and celebration. Central to this observance is the tradition of offering bhog or prasadam to the deity. Devotees prepare an array of delectable vegetarian dishes to present as an offering, symbolizing their love and reverence for Lord Krishna.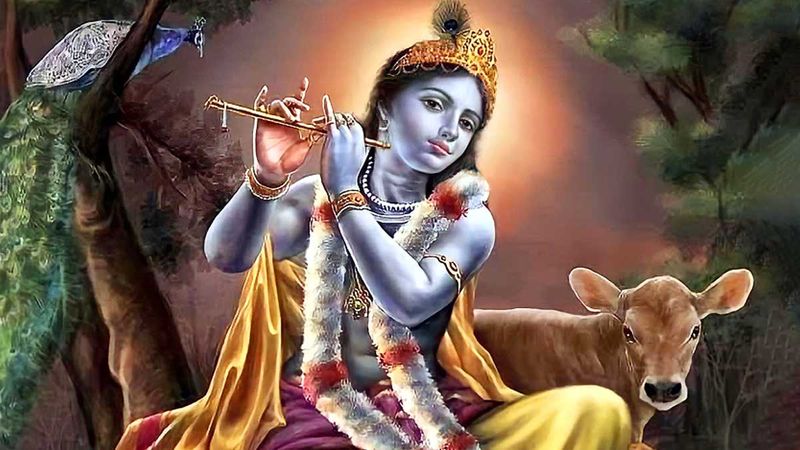 Here are some common prasadam and bhog items that are often prepared and offered to Lord Krishna on Janmashtami:
Makhan and Misri: Butter and crystallized sugar (misri) are classic offerings symbolizing Lord Krishna's love for butter during his childhood.
Chhappan Bhog: A grand offering of 56 different dishes, including sweets, savories, and various preparations like puris, kheer, sabzi, and more.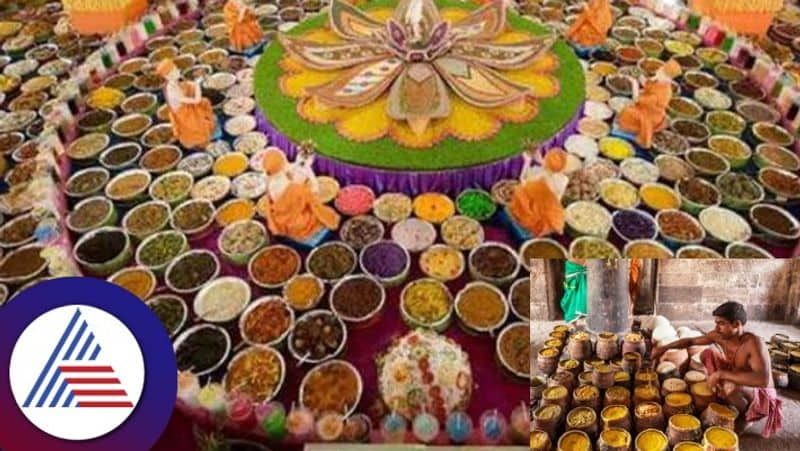 Panchamrit: A sacred mixture of five ingredients - milk, yogurt, ghee, honey, and sugar - often used for abhishekam (ritual bathing) of the deity.
Fruits: Fresh and seasonal fruits like bananas, mangoes, apples, and pomegranates are offered as a sign of abundance and devotion.
Sweets: Prepare an array of sweets such as laddoos, pedas, jalebis, and kheer. Sweets hold a special place in Lord Krishna's heart.
Savories: Offer savory items like samosas, pakoras, and namkeen (snacks) to balance the sweetness of the prasadam.
Rice and Dal: A simple and nourishing combination of rice and dal (lentils) cooked with aromatic spices can be offered.
Chappatis and Puri: Freshly made chappatis or puris are often included in the bhog.
Khichdi: A wholesome dish made from rice and lentils, often seasoned with ghee and spices.
Panjiri: A nutritious sweet made from roasted wheat flour, ghee, sugar, and dry fruits.
Coconut-based sweets: Coconut ladoos, barfis, and other preparations made with coconut are popular offerings.
Flowers: Fresh flowers, especially jasmine and marigold, are used for decorating the deity and the temple.
Tulsi Leaves: Offer tulsi leaves (holy basil) as they are considered dear to Lord Krishna.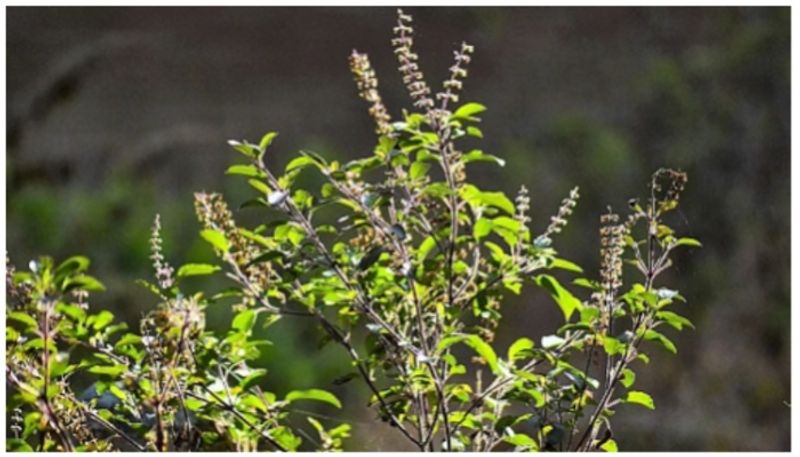 Milk and Milk Products: Fresh milk, yogurt, and other dairy products like chhena (paneer) can be offered.
Betel Leaves and Nuts: Betel leaves and betel nuts are often included as part of the offering.
Gangajal: Clean and pure  Gangajal is offered for sipping (Charanamrit) after the bhog.
Sandalwood Paste: Apply sandalwood paste on the deity's forehead as a mark of respect and devotion.
When offering prasadam to Lord Krishna, it is essential to maintain purity and sincerity in the preparation and presentation of the bhog. After offering, the prasadam is distributed to devotees as a blessed and sanctified food, conveying the divine grace and blessings of Lord Krishna. 
Last Updated Sep 5, 2023, 11:22 AM IST