Did you know Indian junk food could be dangerous for your health?
What are they?

"I'm thankful I was a child of 90's", are the words most parents drill into the head of their children when it comes to eating junk and fried food. They always raise their eyebrows when the kids nag them for a pizza, burger or even a bag or two of Lays . However, the same parents are not worried about feeding their kids those Indian snacks, which are in fact high in fats. From samosas to pani puris, there are more foods than fried chicken or junk foods that can hurt your health.  


 
1. Pakora
In India, pakora is often considered as  an inevitable snack to complement a cup of evening tea. Pakora is often depicted as the single solution to solve problems between people like for instance, a daughter-in-law can win the heart of her in-laws, or makeup with her friends by offering pakoras as a peace-offering. However, it also has the capacity to destroy your body. Pakoras are addictive, which can make people obese and decrease good cholesterol. 


 

2. Chole Bahture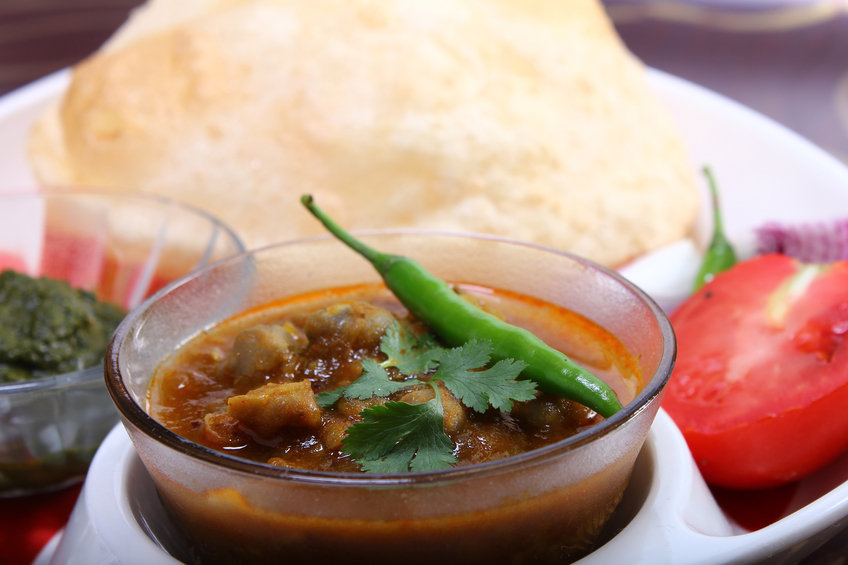 Chole Bahture, the name itself is enough for our mouth to start watering. It is a hot favourite almost everywhere in India, though it usually leads to side effects like heartburn and acidity. Of all the items mentioned in this list, this is the highest in calories and saturated fats. By eating merely two bahturas and chole you will easily pack in almost 50 grams of fat and 1200 calories. Regular consumption can lead to high blood pressure and diabetes. 
3. Bhujia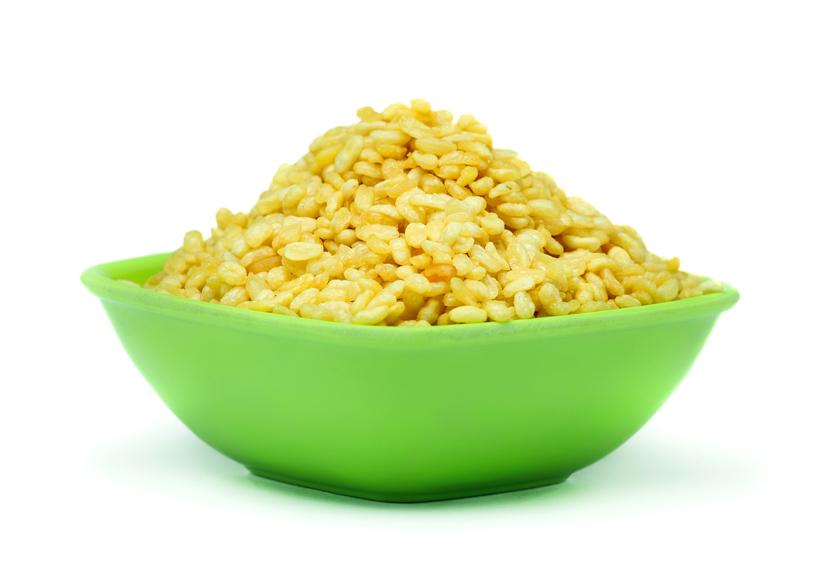 Bhujia is a common snack people enjoy every time irrespective of age. It is almost like a habit, which needs to come to an end. Bhujia is a packed food that contains a high amount of chemical preservatives that increase your cholesterol. Consuming bhujia can also lead to high sugar levels and blood pressure. 
 
4. Samosa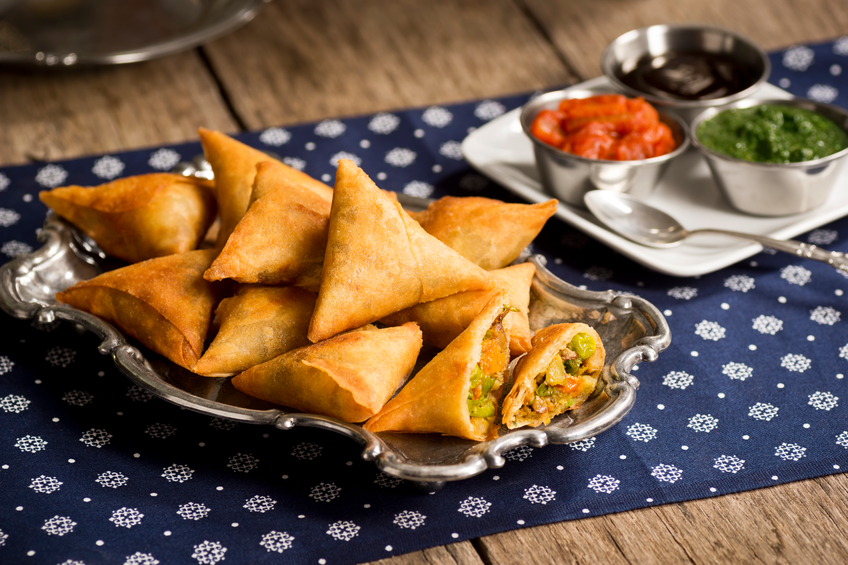 Samosas are the staple at every get-together or party, and it's safe to say that it would be incomplete without this snack. However, as tasty as they are, they are dangerous triangular devils which are bad for your health. A single samosa contains 25g of fat. 

 
5. Kachori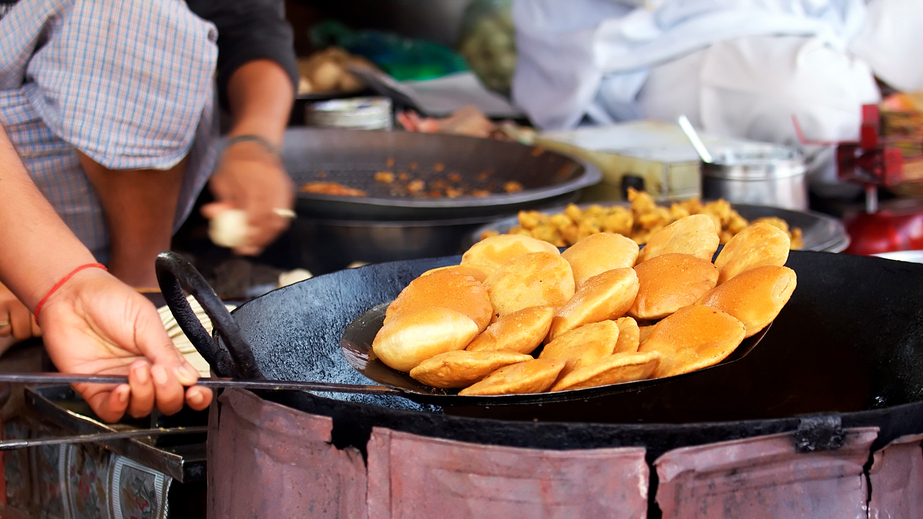 As delicious as kachoris are, the immediate effect of this is acidity. This fried item is filled with various ingredients that can be a real disaster for the tummy. It can lead to obesity, cholesterol and heart diseases. 
6. Pattice
Similar to the fillings used in a burger, this deeply fried item increases the carbohydrates and starch content in the body. Remember, when you wolf these down the next time, those heart shaped pattices are no good for your heart.
7. Farsaan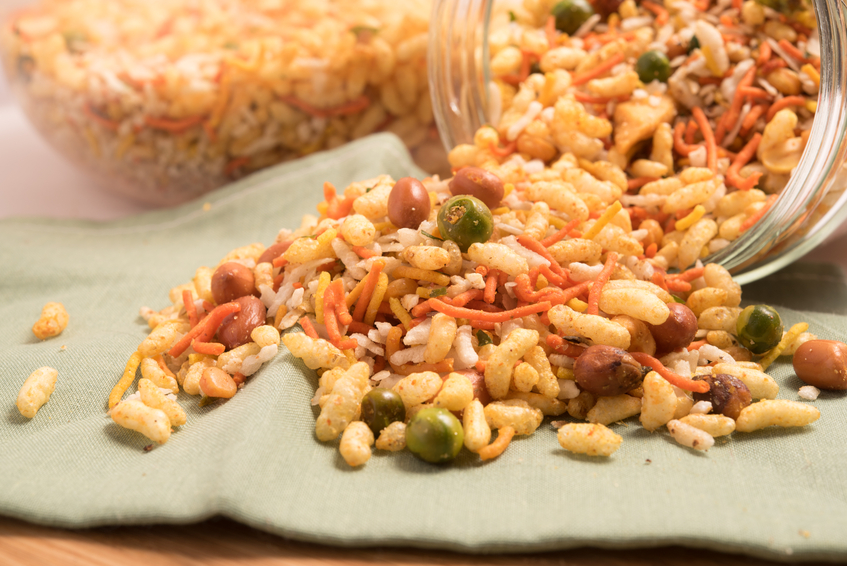 Farsaan comes in different varieties and every one of them involves deep frying. They are usually referred to an assortment of snacks in Maharashtra and Gujarat. Of them. it's Ghantiya and Fafda that tops the chart. People also love the combination of Fafda and Jalebi, too. 
 
8. Pani puri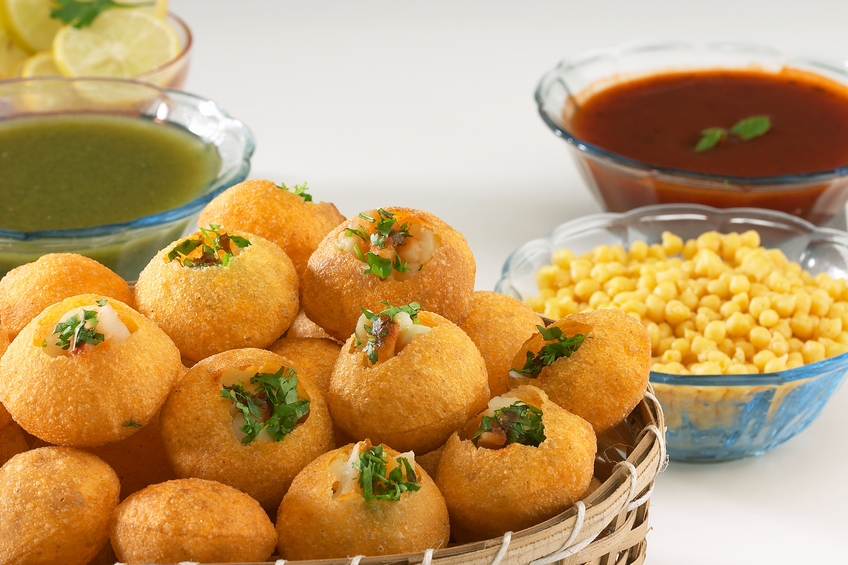 Pani Puri, also known as Gol Gappa, though helps to cure mouth ulcers, are a source of high-fat calories. The chutney served with pani puri can also cause problems to your tummy. 
9. Vada
Vada in any form like Medu or Saboodana, are deeply fried and are not good for our heath. Though the ingredients of both these are good for health, they invite fat when immersed in an ocean of oil. It is better to switch to idli,  if you really can't avoid snacks. 
10. Diwali snacks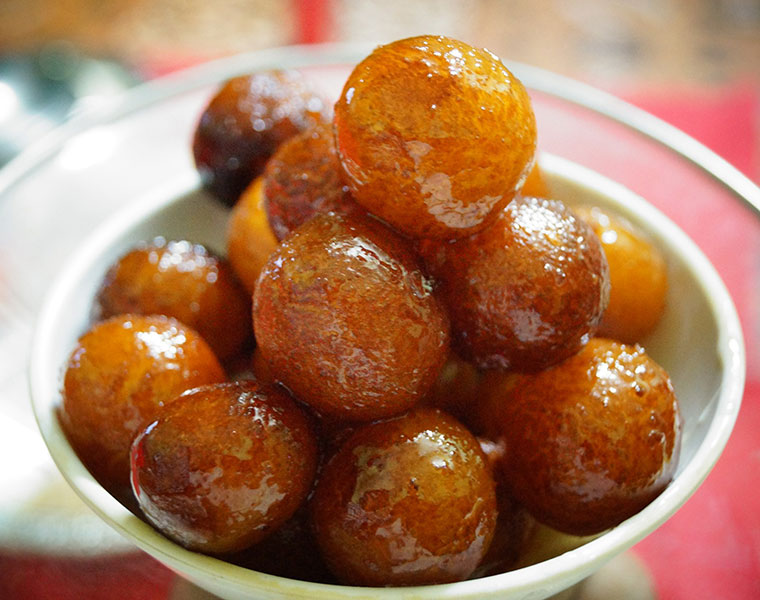 Chiwda, Chakli, Gujiya and Gulab Jamoons made during festivals like Diwali and Holi are also not good for health. They contain all those fatty and starchy items deep fried making those the most dangerous snacks than burgers and pizzas. 
Last Updated 31, Mar 2018, 6:39 PM IST