Japanese royal Princess Mako is going to be engaged to her college sweetheart, Kei Komuro.
The two have been together since college and after marriage, the royal will pay taxes like any other commoner.
Princess Mako is the second royal to give up her title and status for love.
There's perhaps nothing as romantic as a royal letting go of the title, luxury and fame for love. Every time a royal marries a commoner, our hearts flutter because guess what? It makes us believe that a fairy tale romance can exist. And in these times, perhaps this little truth is refreshing to witness. That's why a Japanese royal's wedding to her college boyfriend is worth talking about.
 Japan's Princess Mako's impending marriage to her college sweetheart is a historic moment for many in the country. The 25-year-old Princess is only the second royal to marry a commoner. And not just that, she is soon going to be the only other royal who will no longer be part of the imperial family after her wedding to her boyfriend, 25-year-old Kei Komuro, who works at a law firm.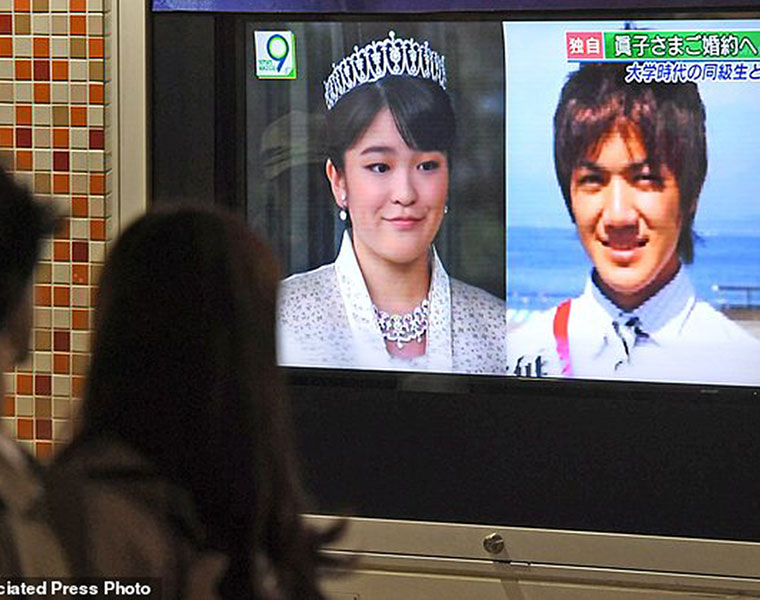 The two met while they were studying at the International Christian University, Tokyo and have been together ever since. Princess Mako's engagement will be official after gifts have been exchanged and a public announcement is made.
When the Princess marries her sweetheart, she has to pay taxes and won't be eligible for a royal allowance. Her story, in many ways, will resemble her aunt Princess Sayako, who married an urban planner for the Tokyo city government. After marriage, she learnt how to drive, shop at a supermarket and even bought furniture.