Bengaluru police arrests Facebook user who posted 'Kill DK brothers' comment
A man arrested in Bengaluru for inflammatory Facebook posts targeting Deputy CM DK Shivakumar and MP DK Suresh. Ranjith RM, posing as a cybercrime detective, made derogatory remarks prompting a complaint by Youth Congress. Police apprehended Ranjith, investigating his motives behind the offensive posts.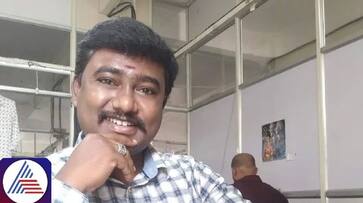 The Jayanagar police in Bengaluru have taken into custody a man for making inflammatory and disrespectful remarks on the social media platform Facebook, targeting Deputy Chief Minister DK Shivakumar and Bengaluru Rural Lok Sabha MP DK Suresh. 
Identified as Ranjith RM, the arrested individual had directed several derogatory comments towards the Congress party and the Muslim community. He had claimed to work as a cybercrime detective within the police department on his Facebook profile, but investigations following his arrest revealed that he was employed at a private firm in the city.

Virat Kohli, Anushka Sharma walked hand-in-hand with Indian Cricket Team in Bengaluru - WATCH
The offensive comments against Congress leaders were posted on October 4, where Ranjith explicitly wrote, "Kill the DK brothers," accompanying a media report. Following these remarks, Sarath, a Jayanagar Youth Congress leader, promptly lodged a complaint with the police, providing screenshots of Ranjith's contentious posts as evidence.
Acting on the complaint, the Jayanagar police conducted a search operation to locate the accused and successfully apprehended him. However, it remains uncertain whether the accused has affiliations with any political party. A case has been registered against Ranjith, and he has undergone interrogation by the authorities to ascertain the motives behind his incendiary social media posts.
Last Updated Nov 15, 2023, 4:30 PM IST