On her 33rd death anniversary, let's look at how Sanjay Gandhi slapping mother Indira shook the nation
India paid tribute to the country's first female Prime Minister, Indira Gandhi on her 33rd death anniversary
Indira was very fond of the younger brother Sanjay and he was widely expected to succeed his mother
However, Sanjay had allegedly slapped Indira six times at a dinner before other guests
India paid tribute to the country's first female Prime Minister, Indira Gandhi on her 33rd death anniversary. Leaders across the country, including PM Modi, former President Pranab Mukherjee, former PM Manmohan Singh and Congress Vice-President Rahul Gandhi paid homage to her.
Indira Gandhi was the daughter of Pandit Jawaharlal Nehru and ruled with an iron hand. She is widely criticised for declaring the Emergency in India in 1975 for a period of 21 months. This period was often referred to as the 'dark age of independent India.'
In 1984, her Sikh bodyguards assassinated her a few months after she ordered the storming of the Harmandir Sahib in Amritsar to counter the Punjab insurgency under Operation Blue Star.
The Nehru-Gandhi family has always been involved in politics, including Indira's two sons Sanjay and Rajiv Gandhi. Indira was very fond of the younger brother Sanjay and he was widely expected to succeed his mother. Sanjay too was supposedly very close to his mother.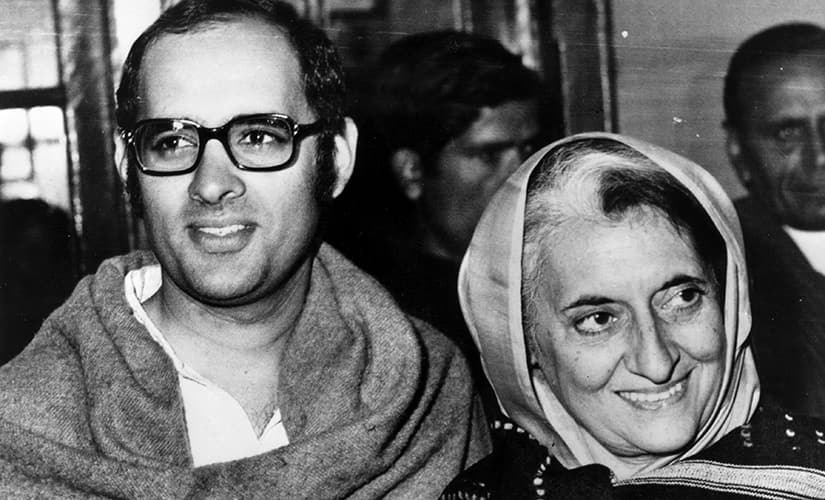 But then, why did Sanjay slap Indira six times at a dinner party?
The news was first reported in the Washington Post by Pulitzer Prize-winning journalist Lewis M Simons when he was a correspondent for the paper in Delhi around 1975.
Lewis quoted an unnamed source who claimed that Sanjay Gandhi had slapped his mother, Indira Gandhi, six times at a dinner party. This was before the Emergency was imposed.
In an interview with Scroll, Lewis said that there were two sources who knew each other and who attended the dinner together. One of them brought up the slapping incident while visiting Lewis and his wife one evening prior to the Emergency. The other confirmed it.
He, however, said that he did not and does not know the reason for Sanjay Gandhi to slap his mother so viciously before other guests. In fact, he wrote the story on the slapping incident after leaving India.
Although for the world Indira and Sanjay were inseparable, the mother and son had a very strange relationship.
The Indian Express reported information from US diplomatic cables released by WikiLeaks where Indira Gandhi is quoted to have said about Sanjay, "He is much too small a fry or person because he is not going to be the prime minister or the president. All he can be is a Congress worker. So I think the attack is definitely on me."
This comment came out in 1976, when the Emergency was at its peak and a third assassination attempt was made on Sanjay. Many also believed that it was an insider job since Sanjay Gandhi wielded complete control over his mother which irked several party members.
Sanjay, who was unelected, had a say in every matter related to Congress and had started programmes such as slum clearance and compulsory sterilization without any authorization.
And so the woman who ruled the nation with an iron fist cowered down before her sons whims. Taking advantage of his mother's affections, Sanjay ruled over Congress briefly, planting acolytes in ministries whenever someone from that department questioned his authority. And it probably was that one alleged slap that started it all.
Last Updated Mar 31, 2018, 6:43 PM IST