What's in the water? Villagers who go into Silabati river become victims of scratches
Mysterious incidents have taken place in Shilabati river. People going inside the river are being scratched by what is supposedly long nails. Villagers are left terrified and panicked. They suspect that a dangerous animal lives inside the river.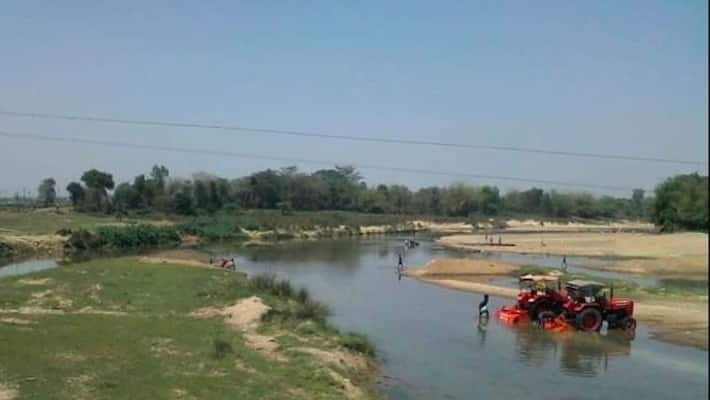 "Someone is scratching me with their nails, someone is attacking me with long nails." This kind of oblivious statement is what is said by people who go inside the river situated in Chandrakona number one block of West Midnapore. People are terrified to take a bath inside the river. No clue has yet been found about what exactly is there inside the river.
Residents of Nirbhaypur village of Manoharpur No. 1, Granrum Panchayat are facing such horrible experiences as soon as they get inside the river. Due to the fear of an "unknown animal" in the river water, bathing, washing clothes, and other daily activities have been stopped.
The incidents were reported from Shilabati river Ghat in Nirbhaypur village. Witnesses claimed that there was a white animal on the banks of the river. According to the villagers, the animal has long claws. The animal attacks people as soon as someone enters the water at the bank of the river, they claim.
Villagers further claimed that the incident has been going on for the last three days. Two to three people were injured in the attack by an unknown animal, they said, adding that children and adults were also attacked several times.
Residents of Nirbhaypur village depend on the water of Shilabati river for their everyday chores. In addition to bathing, washing clothes, drinking water, the shortage of water for farming is met from the river. But in the last few days, the villagers have stopped going to the river due to the fear of such "a dangerous animal" living inside the water.
 "What kind of animal is this? Why are the villagers being attacked? Is this any supernatural soul?" are the questions repeatedly asked by the villagers.
Due to this shocking incident, villagers are surrounded by a fence of superstition. Nearby villages have also started believing in different kinds of superstitions. Villagers have stopped going to the river due to great panic.
However, the villagers did not approach the administration over this shocking incident. The local government office was also not informed. However, now everyone has expressed their view stating that the administration needs to reveal the truth about these mysterious occurrences.
 
Last Updated Aug 18, 2020, 11:38 AM IST