Watch 80-year-old woman run a juice stall in Amritsar
A video of an elderly lady running a juice stall in Amritsar has emerged on social media. Netizens came forward to do their bit for her.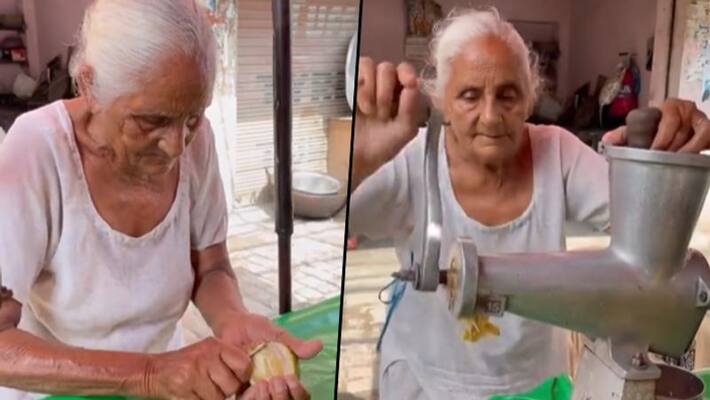 Time and again, we have seen many older adults struggling hard to support their families and make a living. One such video of an 80-year-old woman operating a juice stall has created ripples on digital media.
YouTuber Gaurav Wasan spotted this older woman and shared the video on his social media handles and Youtube channel Swad Official. Gaurav Wasan was the same person who made Baba ka Dhaba owner, Kanta Prasad, famous overnight. 

The older woman's juice stall is located in Rani da Bagh opposite an SBI bank branch in Amritsar. In the viral video, the woman prepares freshly pressed sweet lime juice and serve it to consumers. The 30-second-long video shows the woman happily squeezing the juice out of the fruits. Despite having a smiling face in the video, the woman has made users worry about her financial conditions. Netizens are ready to give a helping hand to her; watch the video.
Last Updated Aug 3, 2021, 12:07 PM IST