'Strike gold at Olympics, take Rs 3 crore', TN CM Stalin announces big reward for Olympics athletes
In a major boost to athletes from Tamil Nadu, CM MK Stalin has said that those who win medals in Tokyo Olympic Games will be rewarded with money.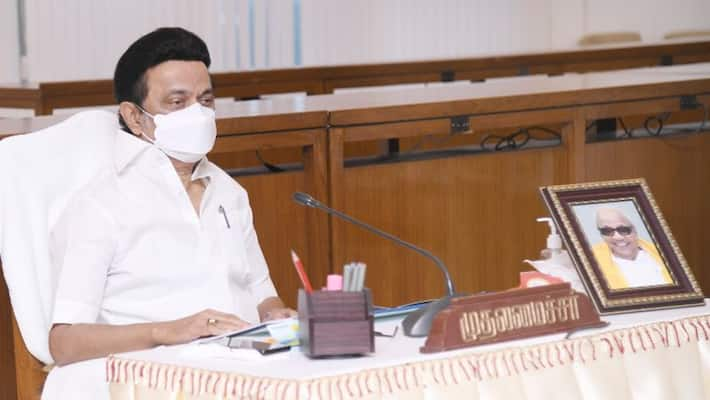 As Tamil Nadu athletes will be taking part in Tokyo Olympics and representing India, TN Chief Minister MK Stalin has said that the government will honour winners at the Olympic games.
Those who bag gold will get Rs 3 crore reward, those who bag Silver will be rewarded Rs 2 crore and Rs 1 crore for bronze.
Other states also announce rewards:
Similar announcements were made by few other states for winners at Olympic games.
While Punjab Government announced  Rs 2.25 crore reward for bagging gold medal to winners, Rs 1.5 crore to silver medal winners and Rs 1 crore to bronze medal winners,  Haryana announced cash rewards to its athletes and announced Rs 6 crore to gold medallists, Rs 4 crore to silver medallists and Rs 1.5 crore to bronze medallists will be given.
Similarly, Rajasthan CM Ashok Gehlot said that state athletes will be given Rs 3 crore for gold, Rs 2 crores for silver and Rs 1 crore for bronze medal at Olympics.
Taking a cue from other states, Northeastern state Manipur announced that the athletes will be awarded Rs 1 crore for winning a gold medal, silver medal winners will be rewarded Rs 75 lakh and Rs 50 lakh for winning a bronze medal at Tokyo Olympic Games which will be held between July 23 to August 8 this year.
India's largest state in terms of population Uttar Pradesh said that it will not only reward its own athletes but also give Rs 10 lakh to all the athletes from other states if they win laurels for India at Tokyo Olympics. Rs 6 crore for gold, Rs 4 crore for silver and Rs 2 crore for bronze medal winners will be rewarded, the UP state had said earlier.
Last Updated Jun 26, 2021, 4:20 PM IST