Siddaramaiah forgets history, threatens 'bloodshed' in country if Constitution is changed; BJP terms it misleading
Minutes after unveiling the statue of Dr BR Ambedkar in Mysuru, former Karnataka chief minister Siddaramaiah threatened that there would be bloodshed if anyone dares to change the Constitution of India.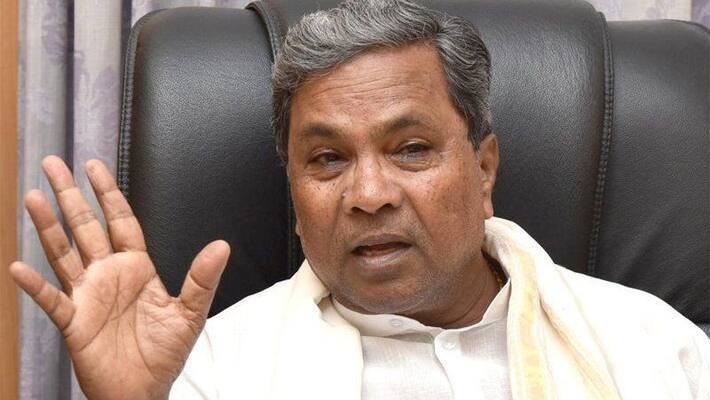 Bengaluru: Former Karnataka chief minister Siddaramaiah made a controversial statement by claiming that there will be "bloodshed" in the country if anyone dares to change the Constitution of India.
Addressing a gathering at T Narsipura in Mysuru, the former CM said, "If any attempt is made to change the Constitution there will be bloodshed in the country. Beware."
"Few do not like the Indian Constitution because he (Dr Ambedkar) granted equal opportunities to all the oppressed communities through his Constitution. Some people oppose him because he gave opportunities to every person in society," Siddaramaiah said.
Reacting to Siddaramaiah's claims, Karnataka BJP panelist, Vivek Subba Reddy spoke to Asianet Newsable and said, "Manipulating the Constitution and invoking Emergency has gone down in history as the biggest sabotage of the Constitution by Congress. Each person who has slaughtered the principles of the Constitution are today trying to mislead people against PM Modi."
"Siddaramaiah must know that PM Modi was elected twice with a massive mandate by the people of India and that is, in accordance with the Constitution."
However, this was not the first time Siddaramaiah was seen lashing out at the BJP-led NDA government. In 2018, the former chief minister lashed out at Prime Minister Narendra Modi and said that he is a "great liar". Siddaramaiah also said that if the BJP is voted to power again, he will become like a "Hitler" of India.
However, one must note that Siddaramaiah failed to mention that the Constitution of India was changed and amended several times while the Congress was in power.
One such significant change in the Indian Constitution was the 42nd Constitutional Amendment Act, 1972. This change in the Constitution came during the era of former Prime Minister Indira Gandhi which was infamously referred to as a "Mini Constitution".
Last Updated Oct 15, 2019, 1:49 PM IST