Rs 108 crore extortion case: Goa Police arrest Kerala man for duping NRI father-in-law
Rs 108 crore extortion case: Hafeez Kudroli has been arrested by the Goa Police for extorting crores from his NRI father-in-law Abdul Lahir.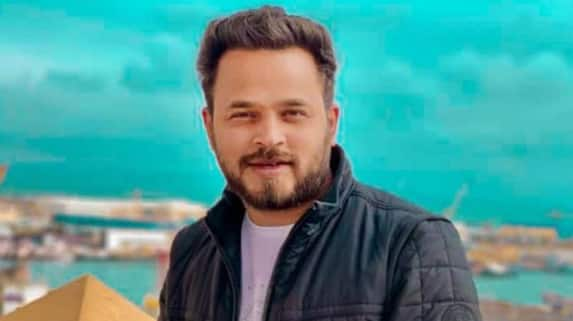 Bengaluru: In connection with the extortion of Rs 108 crore from an NRI businessman, the Goa police arrested the alleged accused, apparently his son-in-law. The arrest was made in the case of money laundering by preparing a fake letter pad of the Chief Commissioner of Income Tax.
The accused Hafeez Kudroli, extorted money from his father-in-law, a businessman, Abdul Lahir by providing fake documents in the name of selling various buildings in Ernakulam's Maradu and Bengaluru.
The money went missing from the NRI account of Lahir Hassan, who runs educational institutes in Dubai. According to reports, the Goa Police has the documents, including the letterhead Hafiz sent via WhatsApp bearing a fictitious seal and signature in the name of a senior income tax officer.
As the amount involved is over Rs 100 crore and with the accused still at large and reportedly in Goa, the investigation of the case was handed over to the Crime Branch wing of Kerala police on November 24, 2022. 
Under various pretexts, such as buying land or opening a footwear showroom, Lahir's son-in-law managed to obtain over Rs 92 crore from him.
Initial searches failed to locate Hafeez's Goa address. He was taken into custody from Bengaluru after a thorough inquiry. Apart from Hafeez, his friend Akshay Thomas Vaidyan from Ernakulam is also an accused in this case.
Akshay produced many fake documents for Hafeez. The investigation team has also received audio clips of Akshay's confession regarding the fake letter pad, including that of the enforcement officer. The accused was arrested by a team led by Goa Crime Branch Inspector Narayan Chimulkar.
Hafeez was brought to Goa, where he will be produced before the court. Aluva DYSP, who was initially investigating this case, complained that the case was being sabotaged, and the responsibility of the investigation was handed over to the Crime Branch.
Apart from this, Lahir Hassan's daughter had filed a complaint with the DGP, demanding an investigation into which account the Rs 108 crore stolen illegally by Hafeez had gone to. Hafeez Kuthroli, a native of Kasaragod, was married to Hajira, daughter of Lahir Hassan. Upon realizing Hafeez's criminal behavior and cheating, a petition for divorce has been filed.
Hafeez, a Kasaragod native, took over the family business Kudroli Builder and Infrastructure Pvt Ltd after earning his degree in civil engineering. He later gained media prominence for the different projects he worked on. Hafeez won the bid to renovate Church Street in Bengaluru in 2018.
 
Last Updated Jun 8, 2023, 9:26 PM IST