'Sucking the soul of democracy...' 270 eminent citizens slam boycott politics of Opposition
'Those that are boycotting the inauguration of the Parliament by Prime Minister Narendra Modi just don't get how they are the ones that are 'sucking the soul of democracy'. They are following their own formulaic undemocratic, routine and baseless 'boycotts',' the group of 270 eminent citizens said in their open letter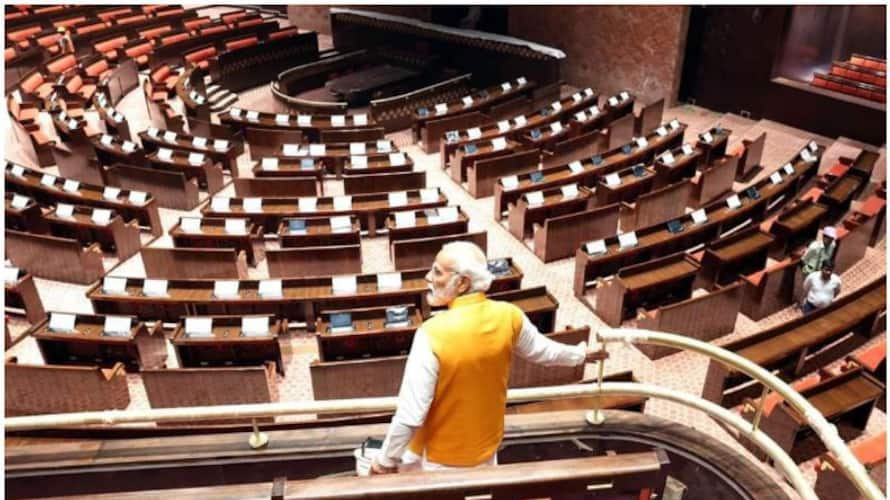 Amid the ongoing showdown over the inauguration of the new Parliament, a group of 270 eminent citizens, consisting of 88 retired bureaucrats, including 10 ambassadors, 100 retired armed forces officers and 82 academicians have condemned the behaviour of Opposition parties.
In an open letter, the eminent citizens said: 'The democratically elected Prime Minister of India, who has inspired a billion Indians with his authenticity, inclusive policies, strategic vision, commitment to deliver and most of all, his Indianness is unpalatable to the Congress and other opposition parties with a similar worldview, The reason for this is very simple. In a contrast between India First and Family First brand of politics, how can the Family First-driven parties reconcile to an India First approach? So naturally all the family first parties -- either structurally or in thought -- have come together to boycott all that represents India.'
'Those that are boycotting the inauguration of the Parliament by Prime Minister Narendra Modi just don't get how they are the ones that are 'sucking the soul of democracy'. They are following their own formulaic undemocratic, routine and baseless 'boycotts'. The list of the number of times the Opposition has boycotted recent non-partisan events of the Parliament is mind-boggling,' the statement added.
The eminent citizens sought to turn the mirror on the Opposition which has been crying foul over the perceived insult of President Droupadi Murmu.
'The opposition does not get that resorting to its modus-operandi to hold placards and vociferous sloganeering, disrespecting the most important institutions of the country, and even using household items such as milk packets to show their protest is what is 'authoritarian', is what constitutes a grave insult… direct assault on our democracy,' they said.
'They just don't get that they are the ones 'side-lining' the Hon'ble President Draupadi Murmu; in 2023, they boycotted her customary speech to the joint session of the parliament ahead of the Union Budget, 13 opposition parties, who took part in the march, also boycotted the Speaker's customary tea gathering. And one cannot forget the heaps of insults inflicted on her by this very Congress Party including calling her 'Rashtrapatni',' they added.
Last Updated May 26, 2023, 4:43 PM IST