MCD Election 2022 Exit poll: AAP projected to score massive win
MCD Election 2022: The recently announced exit poll survey revealed that the Aam Aadmi Party is projected to sweep polls with a hug margin, aiming at least 150 seats. It seems that the AAP has dethroned BJP from its throne.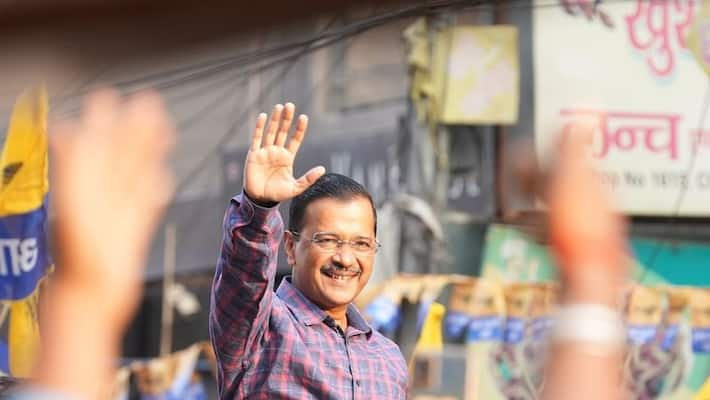 The Aam Aadmi Party (AAP) is likely to sweep the elections held for 250 wards in the Municipal Corporation of Delhi (MCD) election, according to various exit polls released. The Municipal Corporation of Delhi (MCD) may see a regime change in 2022 after nearly 15 years.
Here's what the Exit Polls predicted: 
India Today : Axis My India
BJP: 69-91
AAP: 149-171
Congress: 3-7
Others: 5-9
Times Now:  ETG
BJP: 84-94
AAP: 146-156
Congress: 6-10
NewsX : Jan Ki Baat
BJP: 70-92
AAP: 159-175
Congress: 04-07
Times Now-ETG
BJP: 84-94
Congress: 6-10
AAP: 146-156
Others: 0-4
Zee News-BARC
BJP: 82-94
Congress: 8-14
AAP: 134-146
Others: 14-19
One of the main issues in the conflict between the Arvind Kejriwal-led Aam Aadmi Party (AAP) and the BJP, which has been in charge of municipal organisations for 15 years, is garbage collection and landfills. The BJP brought up the subject of corruption and drew attention to the arrest of AAP minister Satyendar Jain in a case involving money laundering and the suspicions against Deputy CM Manish Sisodia in the case involving the Delhi liquor policy.
On Sunday, 250 wards voted in the crucial election for the Municipal Corporation of Delhi (MCD) 2022, which saw a participation of almost 50%. Even though the Congress is also looking to make a comeback, the Bharatiya Janata Party (BJP) and Aam Aadmi Party (AAP) are viewed as the two front-runners in the election. It is Delhi's first significant election after the epidemic and the 2020 Delhi riots, which were two pivotal occurrences. The BJP has controlled the civic council since 2007.
The BJP is the current government in all three, and the MCD election happens around the same time as the assembly elections in Gujarat and Himachal Pradesh.
The turnout was 53% in 2017, when the BJP won the Delhi MCD elections handily. AAP has become a serious contender to take the position of BJP in the MCD this year. According to official data, 1,349 candidates ran in the Delhi MCD elections this year, and more over 1.45 crore voters were eligible to vote in the local body elections.
AAP's position in Delhi will be solidified by a win in the MCD elections, and it will be given more motivation to challenge the BJP and Prime Minister Narendra Modi on the national stage.
Last Updated Dec 5, 2022, 8:50 PM IST