Maratha quota agitation: Maharashtra CM Shinde calls all-party meet, does not invite Uddhav Thackeray
The all-party meeting aims to discuss the Maharashtra government's approach and seek support from opposition leaders. The government has initiated steps to issue Kunbi caste certificates to eligible Maratha community members, paving the way for OBC category reservations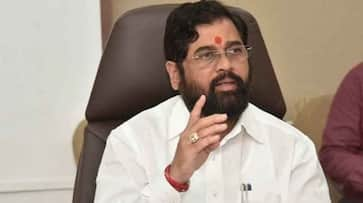 Maharashtra Chief Minister Eknath Shinde has convened an all-party meeting scheduled for Wednesday to address the escalating Maratha quota agitation in the state, which has turned violent in certain areas. Notably, Shiv Sena (UBT) President Uddhav Thackeray has not received an invitation to attend this gathering. According to an official from the Chief Minister's Office, Shinde intends to brief opposition leaders on the government's strategies for managing the situation and seeks their cooperation.
In recent days, incidents of violence have erupted in various parts of the state. State-run bus services have been entirely suspended in five Marathwada districts, and curfews, along with internet shutdowns, have been enforced in portions of Beed, where protesters targeted the homes of political leaders. The Chief Minister has made a plea for peaceful means of expression, urging both the public and political parties to refrain from actions that might exacerbate the situation.
The Maharashtra government issued an order on Tuesday, instructing concerned officials to issue new Kunbi caste certificates to eligible members of the Maratha community, enabling them to access reservation benefits under the Other Backward Classes (OBC) category. A government resolution (GR) directs officials to translate and digitize old documents containing references to Kunbis, written in Urdu and 'Modi' script (an earlier form of writing Marathi), and make them publicly available.
This decision follows Chief Minister Shinde's announcement that a government-appointed committee had reviewed 1.72 crore old documents, including those from the Nizam era, identifying 11,530 records that mentioned the Kunbi caste.
Kunbis, an agricultural community, are classified under the OBC category in Maharashtra, entitling them to educational and government job reservation benefits.
Shiv Sena (UBT) leader Sanjay Raut criticized the Shiv Sena-led coalition government, claiming that the Shinde administration is engaged in "shameless politics" while Maharashtra faces turmoil. Raut expressed discontent that Uddhav Thackeray and Shiv Sena (UBT) were not invited to the all-party meeting, despite having 16 MLAs and six MPs. Raut emphasized that their primary concern is the swift resolution of the long-pending Maratha reservation issue.
Meanwhile, activist Manoj Jarange, who has been on an indefinite fast in Jalna district in support of the quota demand, stated that the Maratha community will not accept an "incomplete reservation." He called for a special session of the state legislature to address the issue and threatened to stop drinking water if full quota demands were not met.
In May 2021, the Supreme Court invalidated Maharashtra's Socially and Educationally Backward Classes Act, 2018, which had provided reservations for the Maratha community, citing a violation of the 50 per cent ceiling.
Last Updated Nov 1, 2023, 10:29 AM IST