Naked man's suicide attempt kills two lions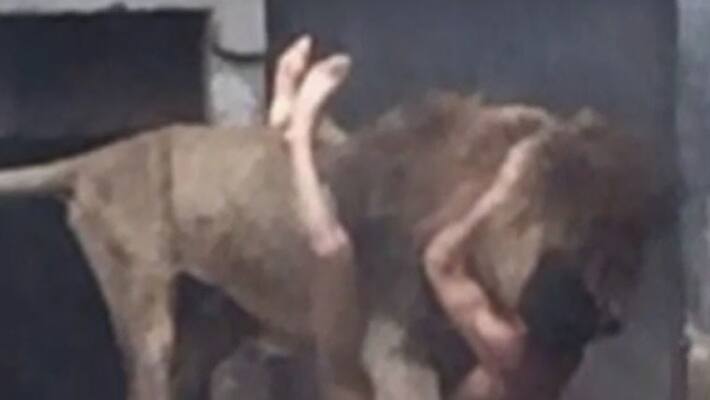 According to Alejandra Montalva, director of Santiago zoo, 20-year-old Ferrada Roman paid for a ticket and entered as a routine visitor. Later he trespassed unnoticed into an area where the public is not allowed. It was from there that he jumped into the lion enclosure, took off his clothes and started to attract the lions.

The lions initially did not react. However, Ferrada took extreme measures to enrage the animals, including assaulting them and trying to wrestle them. Ferrada was also heard calling out religious names, apparently wholly unhinged by that point. 

Finally enraged, the lions banded together and attacked Ferrada. For reasons which lack clarity, the zoo-keepers chose to shoot dead two lions in a bid to save Ferrada's life, even though it was evident that Ferrada had instigated the attack. 

Montalva said that they didn't have fast-acting tranquillizers at that particular time to stop the lions from attacking Ferrada and that's why they had to shoot them down.

However onlookers claim that the authorities were slow to react, "First they threw water, evacuated the people and only later did they fire shots," a witness added.

As reported in the Daily Mail, a suicide note was found in his clothes in which he mentioned an apocalypse as the reason for his death wish. He is severely injured but is no longer in a life-threatening condition.
Last Updated Mar 31, 2018, 6:43 PM IST