Lakhimpuri Kheri violence: SC grants bail to Ashish Mishra for 8 weeks with conditions
The Supreme Court granted interim bail to Ashish Mishra, the key accused in the 2021 farmers' killing in Uttar Pradesh's Lakhimpur Kheri. Mishra is the son of Union Minister Ajay Kumar Mishra. Mishra has been granted interim relief for eight weeks, during which he cannot stay in Uttar Pradesh and Delhi and its adjoining areas.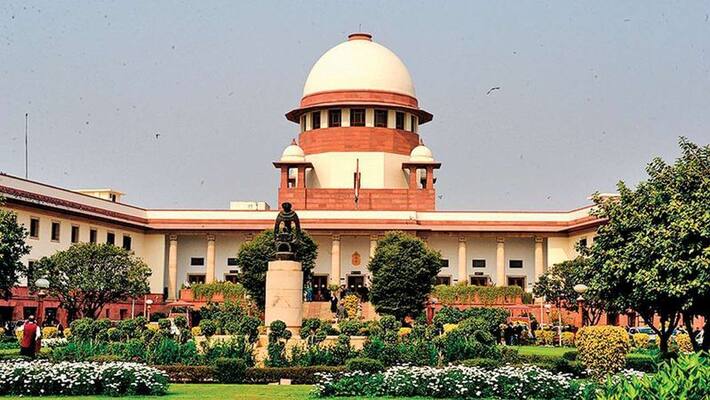 The Supreme Court of India on Wednesday granted interim bail to Ashish Mishra, son of Union Minister Ajay Mishra Teni and accused in the Lakhimpur Kheri violence and killings case. The order was given by a bench consisting of Justices Surya Kant and J. K. Maheshwari. Prior to January 19, the bench had reserved its decision regarding Mishra's bail request.
Ashish Mishra was given conditional interim release by the Supreme Court for a period of eight weeks. The top court ordered Ashish Mishra to let the relevant court know where he is. The court also made it clear that Ashish Mishra's bail might be revoked if they make any attempt to sway witnesses or prolong the trial. 
He can enter UP only when asked to appear before the trial court. He has been ordered to leave UP within a week. He will have to share the address of his residence for this period with the court and surrender the passport. The court also directed Mishra to mark his attendance at the police station in the jurisdiction of his new location during the bail period.
The Uttar Pradesh Police FIR states that Ashish Mishra was driving an SUV that ran over four farmers. Angering farmers are said to have lynched the SUV's driver and two BJP members after the event. Also lost in the bloodshed was a journalist.
On July 26 of last year, the Allahabad High Court's Lucknow division denied Ashish Mishra's bail request.
The Indian Penal Code (IPC) sections 147 and 148, which deal with rioting, 149 (unlawful assembly), 302 (murder), 307 (attempt to murder), 326 (voluntarily causing grievous hurt by dangerous weapons or means), 427 (mischief), 120B (punishment for criminal conspiracy), and section 177 of the Motor Vehicle Act have all been used to charge a total of 13 defendants, including Ashish Mishra.
Last Updated Jan 25, 2023, 11:33 AM IST