Kerala: Man gets 109 years imprisonment for sexually assaulting adopted girl in Pathanamthitta
A man was jailed for 109 years imprisonment for sexually assaulting his adopted daughter in Pathanamthitta. The fast-track court convicted the accused and ordered him to pay a fine of Rs 6.25 lakhs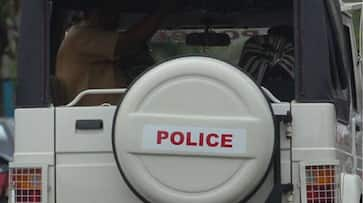 Pathanamthitta: A man was jailed for 109 years imprisonment for molesting his adopted daughter in Pathanamthitta. The fast-track court convicted the accused and ordered him to pay a fine of Rs 6.25 lakhs. The 12-year-old girl was adopted by the accused and his wife after her parents died.
In court, the prosecution argued that the person entrusted with taking care of her had committed the offense and should face the most severe punishment. All the evidence and statements were against the accused. The proposed punishment is 109 years in prison under the Indian Penal Code, POCSO sections, and Juvenile Justice Act. The aim is for the accused to endure the entire sentence as a consequence of their actions.
During the investigation, it was found that the girl was subjected to a 14-month harassment. The eldest of three children from a deceased Tamil couple was subjected to sexual harassment. Thomas Samuel gained custody of the 12-year-old through the Child Welfare Committee, and she was raised by a childless couple in their home. It was during this time that the accused engaged in inappropriate behavior with the child.
Later, Thomas Samuel returned the girl to the Child Welfare Committee when his wife became bedridden after a scooter accident. 
According to the police, some years ago, the girl, along with her two siblings and paternal grandmother, was left abandoned by her parents. They were staying on the veranda of a local shop at that time.
The incident of brutal torture and harassment surfaced when the girl, who had been adopted by another family, disclosed the trauma to her new family. The Pandalam police registered a case and conducted a thorough investigation into the matter.
 
Last Updated Nov 11, 2023, 8:56 AM IST