Karnataka by-polls: BJP leader Ravi makes fun of Congress, JDS, asks them to stop daydreaming
CT Ravi, the BJP MLA from Chikkamagaluru took a jibe against former chief ministers HD Kumaraswamy and Siddaramaiah for their allegations relating to various issues, with just a week left for the Karnataka by-polls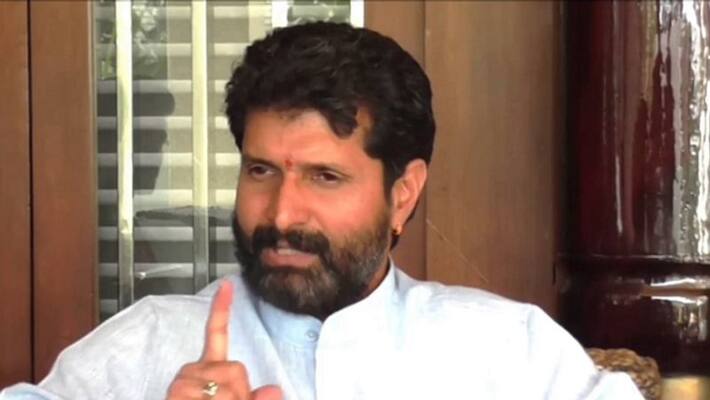 Bengaluru: CT Ravi, the BJP MLA from Chikkamagaluru trained his guns at former chief ministers HD Kumaraswamy and Siddaramaiah. 
With just a week left for the by-polls to be held in as many as 15 constituencies, the BJP is going all guns blazing, in an endeavour to expose the laxities of the Congress and the JD(S). 
Reminding HD Kumaraswamy that he was a "circumstantial child" the MLA added that he was only daydreaming to latch on to power again. The BJP leader also didn't miss out on an opportunity to take a jibe at Kumaraswamy shedding tears.
"HD Kumaraswamy is shedding tears again. Professional actors can't cry without the help of glycerine. It is only such politicians who can shed tears, only during the time of elections." 
Ravi also gave a dressing down to Kumaraswamy for his decision to stay in a private hotel and operate from there, during his tenure as the CM, in stead of the grand Vidhana Soudha (state secretariat). 
"The Vidhana Soudha has a sanctity of its own. By choosing to work from a private hotel, he has lessened the sanctity of Vidhana Soudha built by Kengal Hanumanthaiah." 
Next in line to be attacked was Siddaramaiah. 
Ravi said, "Siddaramaiah talks about political morality. But he didn't even resign after the collapse of the coalition government. In this aspect, Rahul Gandhi is a lot better as he resigned after the ignominious defeat in the Lok Sabha polls. But Siddaramaiah continues to hanker after power." 
On the issue of BJP facing criticisms for giving tickets to disgruntled and disqualified JD(S) and Congress members, he said, "The former Speaker Ramesh Kumar and Siddaramaiah themselves are defectors. If they have any desires of coming back to power, they should wait till 2023. Till then, it is better to be quiet." 
The leader also added that the situation in Maharashtra where the BJP was pushed to the opposition will only make it stronger and better.  
 
Last Updated Nov 28, 2019, 3:57 PM IST