Danger lurks beyond Tiger territory: 40% big cats on the prowl in unprotected areas
On the occasion of International Tiger Day, Asianet Newsable takes a look at the challenges in the way of tiger conservation and the way forward for it.
All photographs via special arrangement courtesy Farhan Khan
The population of tigers in India, especially Madhya Pradesh, has been flourishing for the last few years. The once dwindling tiger numbers revived through the country's Project Tiger conservation project. 
Comparing the all-India Tiger Estimation Reports of 2014 and 2018, the country has had a 33 per cent increase in its tiger population in 2018, reaching 2967 tigers. Of this, Madhya Pradesh alone contributed 29 per cent, followed by Karnataka and Uttarakhand.
As per the same 2018 report, Madhya Pradesh was declared the 'Tiger Capital' of India with a population of 526 tigers, recording a 70% increase in population since 2014. In the first estimation of the tiger population, which came out in 2006, MP had 300 tigers. This magnificent increase has resulted from years of conservation efforts carried out in the state.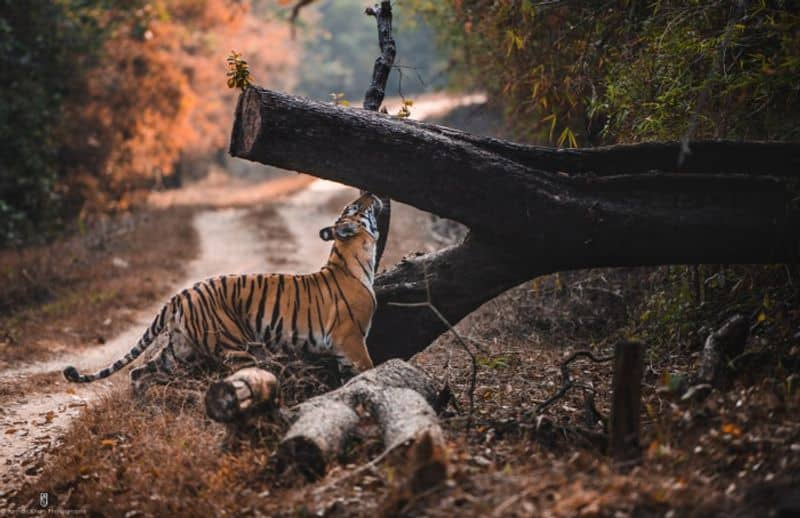 Despite the increasing numbers, the job for the MP forest department has become tougher; the real challenges for tiger conservation have only begun now.
'40% of tiger population is outside protected areas'
According to JS Chauhan, Additional Principal Chief Conservator of Forest (Wildlife), there is not one but many challenges that the forest department is preparing to conserve and provide a safe home to the big cats. 
One of the biggest challenges for the MP forest department is to protect the tigers outside protected areas.
Chauhan said, "Of the total tiger population in MP, at least 40% of tigers are outside protected areas. These tigers need constant monitoring as they are on the move and are prone to various sorts of threats."
Need for maintaining genetic diversity
APCCF Chauhan further spoke about the importance of maintaining genetic diversity among tigers, lacking which, there could be a complete wipe-out of the big cats. 
"If tigers begin to breed within the same gene pool, it won't be long for the entire population to wipe out. Thus, there is an utmost need to maintain genetic diversity among tigers which would help in increasing the population," said Chauhan.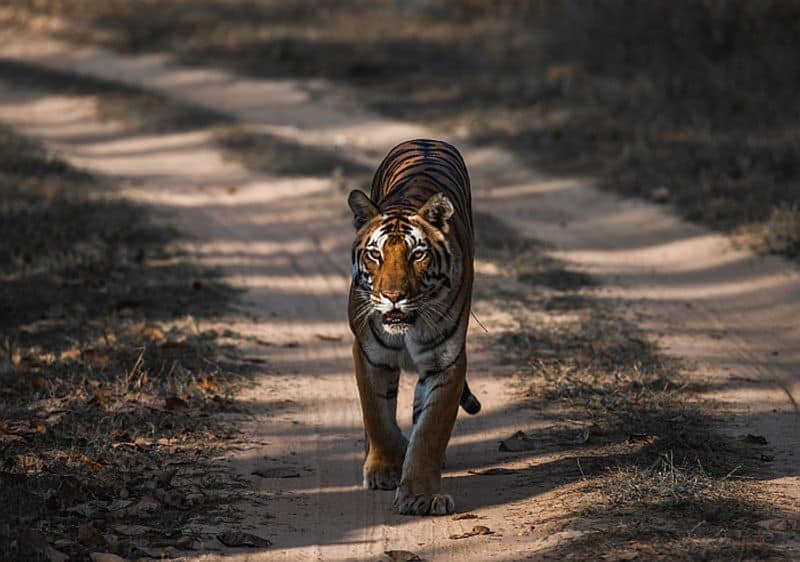 Checking wildlife crime, especially cybercrime
Even though technology has played a vital role in tiger conservation, it also bears a massive threat to its population. Wildlife crime has also increased with the rise in the population of tigers. In fact, it has also reached the cyber world these days. It has become one of the most important battles that the forest department is constantly fighting. 
Stressing upon the importance of effective wildlife crime control management, Chauhan said, "These days illegal trade of wildlife products is being carried out through the medium of YouTube, and unfortunately has become very common. To tackle this, wildlife crime control management needs to be very effective. 
Our investigative and intelligence system must be so strong that we can beat the poachers even at the technology or cyber front to save our wildlife.
The way forward
Whether it is about laying a new railway track or extracting precious minerals, the jungles and the wildlife always bear the brunt of development. It is a hurdle that may hinder conservation efforts.
For every problem, there lies a solution, said the senior forest officer.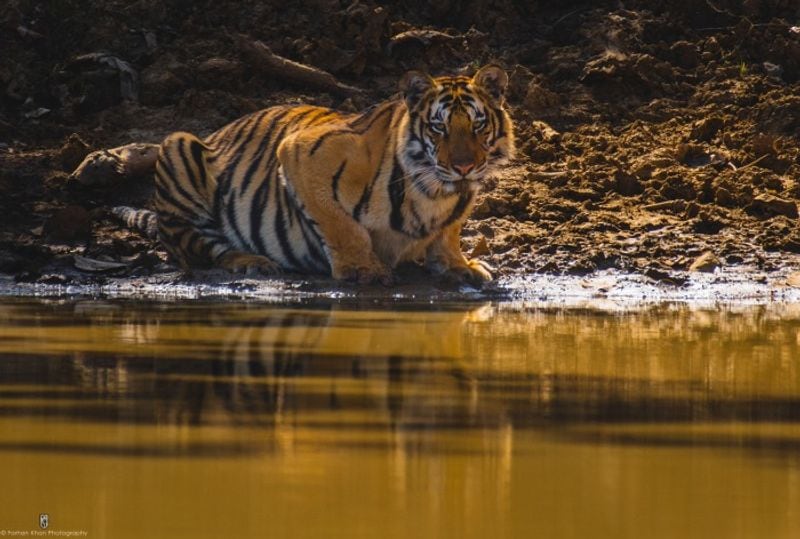 Chauhan mentioning that the forest department is almost halfway through in their conservation efforts, said, "Rather than focusing on just the problems, it is important to come up with solutions. And the MP forest department is doing just that. We are tirelessly working on the development and maintenance of live tiger corridors. These corridors provide new territorial areas for tigers outside protected areas and let them breed, maintaining the genetic diversity. This eventually leads to a further increase in the tiger population." 
"Similarly, we are strengthing our resources and systems to fight wildlife crime. We have an intelligence unit in place and have our investigative agencies, and every day we are improving ways to tackle cyber wildlife crime. In fact, the conviction rate in wildlife crime in MP is higher than any other crime," he added.
Furthermore, there is a need to strike a balance between wildlife conservation and development. 
Development projects cannot be stopped. Instead, the forest department needs to know how to mitigate it; one needs to balance conservation efforts and development. For instance, designs of development projects should be such that the environmental loss is compensated in the right and equal manner.
Awareness, the need of the hour
Just as the tiger population increases, cases of human wildlife would also rise. Thus, awareness and sensitization programmes are one of the most essential things for conservation efforts. The locals are informed about the importance of wildlife, especially tigers, and are encouraged not to harm them. 
At the same time, the forest department is constantly looking out for ways to increase the agricultural production, income and employment opportunities for the locals, which makes them (locals) 'friends of wildlife' instead of foes.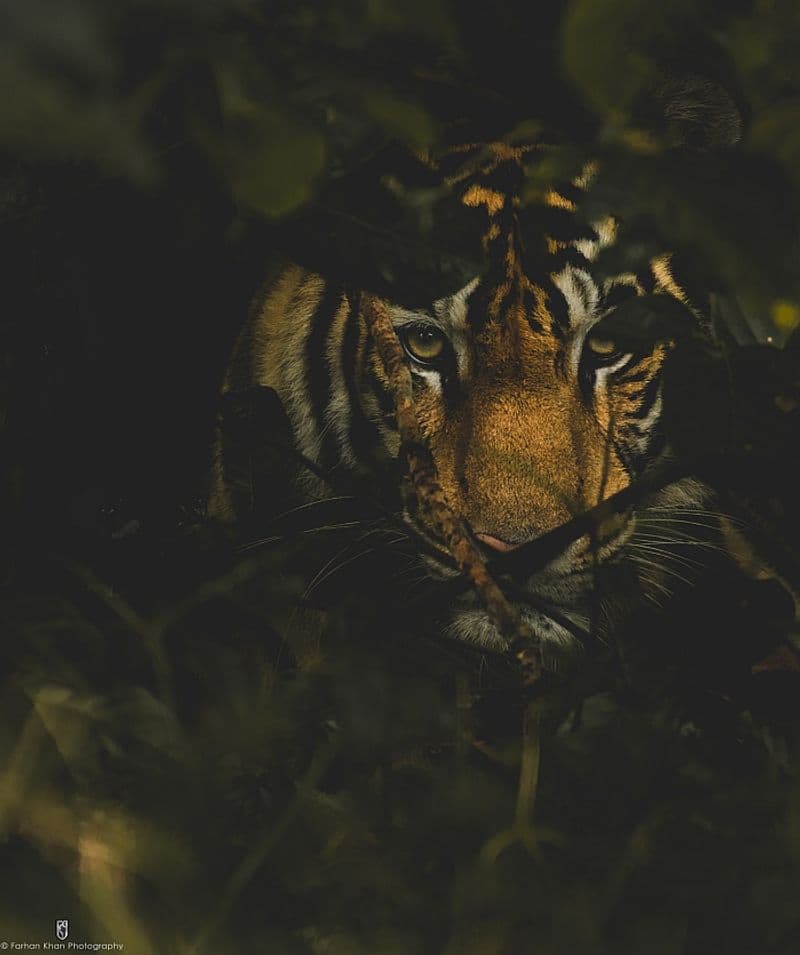 'Tiger conservation for water conservation'
Another critical aspect that would help conserve the big cats is when people are made aware of how tiger conservation leads to water conservation. 
When you save a tiger, you ultimately are saving water. The grassland ecosystem is the most productive ecosystem. Grasslands work like sponges that absorb water when it is raining and slowly releases it when it stops raining. 
Grasslands save soil erosion and retain water levels. It is reverse conservation. When you protect a tiger, you save herbivores who help maintain jungles and grasslands, further leading to maintaining water levels. By protecting tigers, you are eventually working towards saving water for every region. 
This can also be understood by the fact that 70 per cent of all dam catchment areas are either tiger reserves, national parks or wildlife sanctuaries. These jungles help in recharging the water levels at these dams.
Last Updated Jul 29, 2021, 9:16 AM IST