Indian beverage Thumbs Up becomes global partner at Tokyo Olympics
In a significant development, Indian beverage Thumbs Up has partnered with the Tokyo Olympic Games. The interesting thing to note is this will be India's 100th year of participation in the Olympics games.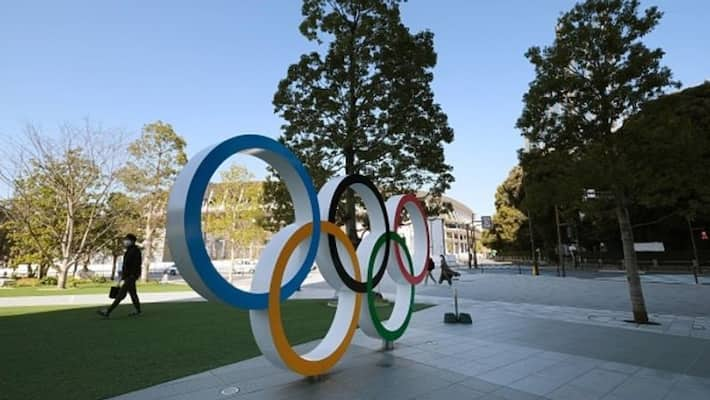 For the first time, the Indian beverage Thumbs Up brand has become a major and worldwide partner for the Olympic Games at Tokyo.
The games will officially commence on July 23 and as per reports, the multinational company Coca Cola's Indian-made brand Thumbs Up will be the major sponsor of this historic event.
"As India enters its 100th year of participation at the Olympic Games, Thums Up aims to celebrate and salute the real heroes of the Olympic Games, athletes, who overcame tremendous odds to reach where they are today," a statement attributed to Coca-Cola India in a report said.
Earlier major sports events like football, cricket, basketBall events at the international level have been sponsored by Coca-Cola and other beverage companies.
"In line with our long history of partnering with major sporting events globally, our strategic partnership with the Olympic Games Tokyo 2020 reinforces our long-standing commitment to refresh sports fans and enhance our consumers' experiences," Arnab Roy,VP, India, and Southwest Asia and Marketing Head was quoted as per the report.
As per reports, Roy in a statement claimed that the Thumbs Up team will use novel marketing techniques and show the hard work and dedication of athletes in reaching the current stage of their sporting career.
"This will entail a series of video content along with marketing stories for digital and social media which will keep the audiences connected with the Olympic Games in real time.
As part of the campaign, special athlete packaging will be rolled out that will give consumers a chance to own a piece of history," the statement read.
The event which was scheduled in 2020 had to be shifted to 2021 due to the coronavirus outbreak globally last year.
The authorities have ensured to invite athletes only after they are vaccinated and follow complete quarantine norms. And during the event, all Covid protocols will be strictly followed.
Last Updated Jul 8, 2021, 12:28 PM IST