Independence Day: West Bengal governor's tea party at Raj Bhavan raises concerns among health officials
A tea party was arranged at Raj Bhavan by West Bengal governor Jagdeep Dhankhar on the occasion of Independence Day, leaving administrative officials and doctors highly concerned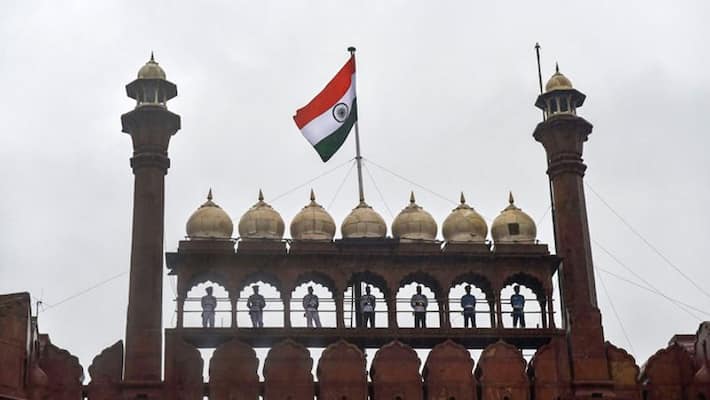 In times of COVID-19, the grandeur of every ceremony has had to be scaled down. This year (2020), the official Independence Day celebrations also took place on a small scale. At this time, Governor of West Bengal, Jagdeep Dhankhar invited a bunch of guests to a tea party on the occasion of Independence Day at Raj Bhavan.
People from the administrative and medical department started to raise questions as to whether it is appropriate to organise such a party and risk the lives of people during this pandemic. In this situation, the possibility of chief minister Mamata Banerjee going to the event on Saturday (August 15) is very uncertain.
According to government sources, about 90 people were invited to the tea party at Raj Bhavan. Governor Dhankhar also wanted to honour some of the Corona fighters on Independence Day this time. The drivers of the invited guests, many security guards, and personal companions will also have to wait at the Raj Bhavan premises. Even if few people abstain from the party, the number will not be less.
Although social distancing and other hygiene-related rules will be maintained in the party, there still remains the risk of spreading the infection. Administrative officials and doctors are highly concerned about this matter. In particular, high-level officials of the administration are invited to the event, causing the impact to be much greater if they get infected.
According to sources, during a telephonic conversation a few days ago, the chief minister had requested the Governor to organise a tea party this year. The chief minister also organised a short program on Red Road today.
No details on how many invitees will be present at Raj Bhavan today (August 15) were sent to Nabbana (West Bengal CM office) till Friday night (August 14).
Explaining that such an event is not reasonable at this time, Dr. Kunal Sarkar says, "It is advisable not to have too many people in any festival, be it a wedding or Independence Day celebrations. If there is a ceremony in the house, then we need to be more aware. As we move towards sectarian transition, there should be no arrangements that expose the danger."
Environment and Public Health expert Swati Nandi Chakraborty said, "All kinds of Independence Day gatherings are closed due to the pandemic. Organising such events at this time can send the wrong message to society in terms of public health. Because, if a prominent person performs such a ceremony, then his influence in society is much greater. Hopefully, the governor will abide by the COVID rule. "
Last Updated Aug 15, 2020, 3:29 PM IST