First-ever robot citizen Sophia in India, interacts with Kolkata students clad in Bengali saree
Being the first humanoid robot to obtain citizenship, Sophia arrived in India to attend a technology based-interactive session in Kolkata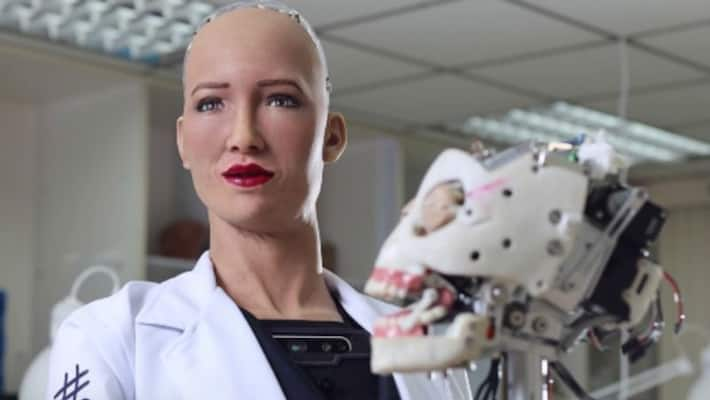 Kolkata: This humanoid robot developed by Hanson Robotics is the first ever robot citizen. Saudi Arabia provided citizenship to Sophia.
 
Being the most famous humanoid robot, Sophia has also been part of The Tonight Show with host Jimmy Fallon.
 
Sophia has now come to India to attend a technology-based session at Kolkata.
 
Interestingly, Sophia appeared in a traditional attire, draped in red Bengali saree.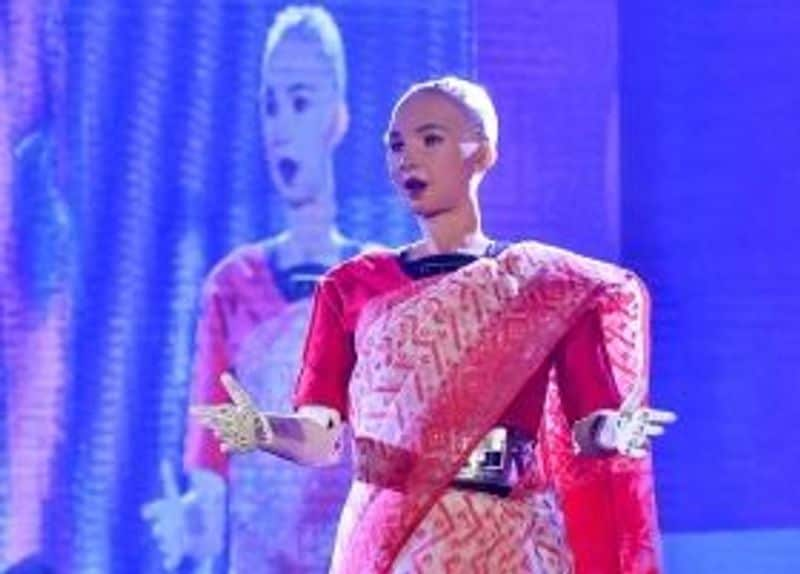 When being asked about being in India, Sophia said she is happy to revisit. This is Sophia's second visit to India. She first visited India during December,2017. She also said that she wonders what it is like to eat when she sees people eating food. Being facially expressive, she also mentioned her favourite places in Kolkata to visit. She also spoke about the city being home to Mother Teresa.
 
She believes that India is a huge country for technological advancement.
 
Sophoa interacted with the engineering students and answered their questions. Sophia's message to the students was, "I know that your exams are nearing. Study hard, but don't rely only on memorising."
 
Medical professionals too were present at the Nazrul Manch auditorium where the session was held. The medical practitioners were curious to know if Sophia would be able to perform a surgery one day. To which, she answered that robots can very well perform surgeries if instructed.
 
To the most asked question about Artificial Intelligence replacing humans ,Sophia said that robots would never be able to replace humans as there are many things that robots cannot perform.
Last Updated Feb 19, 2020, 8:47 PM IST