Bengal CM Mamata Banerjee should be awarded Nobel Prize, mocks Congress leader Adhir Chowdhury
Congress leader Adhir Chowdhury said that the chief minister of West Bengal should get a Nobel prize for claiming that the unemployment rate has come down by 40% in West Bengal.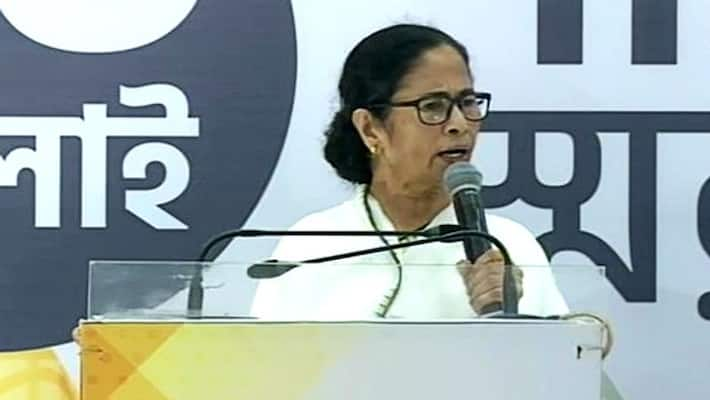 West Bengal CM Mamata Banerjee claimed that unemployment rate has reduced by 40 percent in Bengal, and opposition leader Adhir Chowdhury mocked her saying she should get a Nobel prize.
According to the Congress Lok Sabha leader, she deserves nothing special. Trinamool Rajya Sabha MP Derek O'Brien has made similar claims in the past. He made this claim in the campaign 'Straight in Bengali'. 
The whole world is terrified of the effects of COVID-19. The economy of India has faced considerable challenges during this pandemic.  Unemployment has reached an all-time high percentage. But the Chief Minister of West Bengal has claimed that Bengal stands out as an exception.
Recently, on the International Youth Day, the chief minister tweeted that while the unemployment rate in the whole country has declined by 24 percent, in Bengal it has declined by 40 percent. She also stated that these statistics depict the declination of unemployment in the state.
However, Congress leader Adhir Chowdhury opposed to this statement and said in a world where unemployment is on the rise, the chief minister sees a 40% reduction in unemployment. She should be given a Nobel prize, he stated.
"The government of West Bengal should at least stop joking if it cannot do anything for the unemployed", the Congress leader added.
According to reports, the unemployment rate in the country in June this year (2020) stands at around 11%.
Meanwhile, BJP leaders did not stop criticising the Trinamool Party's statement. They pointed out that the chief minister herself said that millions of migrant workers have returned from different states and that this proves they had migrated because there was no job in their own state.
However, the chief minister said that unemployment has come down in her state, the opposition stated, adding that people of Bengal no longer believe her words.
Last Updated Aug 15, 2020, 3:17 PM IST