As states register 1,307 cases under outdated law Sec 66 A, SC says 'amazing' and 'shocking'
Despite the Apex court doing away with controversial law, Section 66 A Information Technology Act seven years ago, states have been registering cases under this outdated law section. The SC bench hearing the PIL in this connection has expressed a shock towards the ignorance of state governments.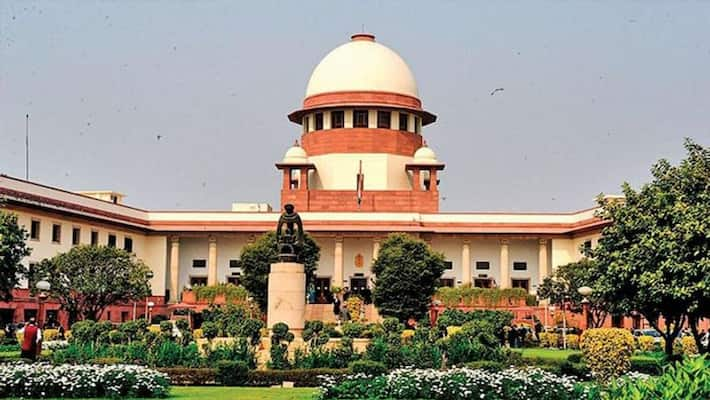 The Supreme Court Bench comprising Justice RF Nariman, KM Joseph and BR Gavai expressed disappointment over the use of IPC Section 66 A by several states that was repealed in 2015. As per reports, 1,307 cases have been booked under outdated Sec 66A IT Act.
Hearing a petition filed by People's Union for Civil Liberties (PUCL), an NGO, the Court in its observation noted that it is "amazing" and "shocking" that people are still being booked under Section 66A of the Information Technology Act that was scrapped by a verdict in 2015.
The Court then had termed this law as "vague", "unconstitutional" and a "violation of free speech".  As per this law, before it was scrapped, police were allowed to arrest people for posting "offensive" content online.
"It is shocking. We will issue notice," a three-member bench of Justices R Nariman, KM Joseph and BR Gavai were quoted as saying.  "Amazing. What is going on is terrible." Justice Nariman was quoted as adding further in his observation as per media reports.
What is more shocking is despite the scrapping of the Section, not just the police have registered cases but many of them have reached different courts and cases are still pending.
Advocate Sanjay Parikh representing PUCL urged the bench to instruct the Central government to source complete data on FIRs and pending investigations of this scrapped law including those in the court,  said, "please look at how cases have increased... people are suffering."
The advocate contended in the court that despite standing instructions from the court in 2019  to all the state governments to sensitise its home department regarding the March 24, 2015 judgment of scrapping of  Section 66 A, thousands of cases have been registered under the scrapped law.
After hearing the petition, the Court sought a response from the Central government in two weeks.
The interesting thing is that before it was scrapped only 229 cases were pending before the courts, but after it was scrapped, 1,307 new cases were registered, out of which 570 are still pending in different courts.
Maharashtra, Jharkhand, UP and Rajasthan lead in registering case under scrapped law:
Maharathtra state tops the list with the highest number of cases registered under this scrapped law as 381 were registered since 2015. Jharkhand reported 291 cases followed by Hindi belt Uttar Pradesh with 245 cases. Rajasthan reported 191 cases.
Similarly, states like  Andhra Pradesh, Assam, Delhi, Karnataka, Telangana, Tamil Nadu and Bengal all have their fair share in registering cases under scrapped law against its own residents and public.
Last Updated Jul 6, 2021, 5:57 PM IST