Ramachandra Guha an 'urban naxal' operating in dark world, says Karnataka BJP
Karnataka BJP calls Ramachandra Guha an 'urban naxal' two days after he was detained in Bengaluru amid nationwide protests against an amended citizenship law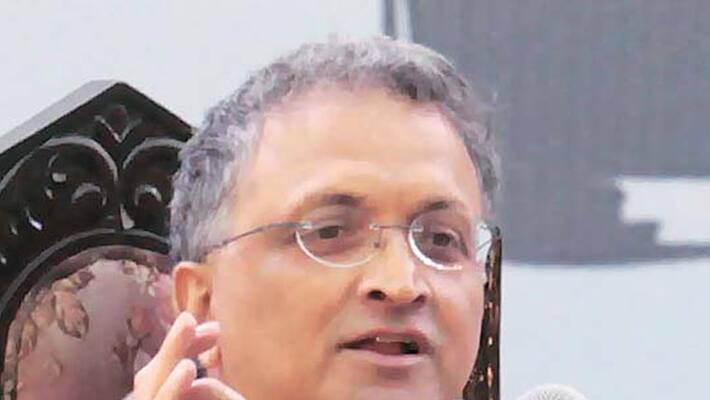 Bengaluru: Karnataka unit of the Bharatiya Janata Party (BJP) sparked fresh controversy with their recent tweet against historian Ramchandra Guha. In the tweet, they called him an 'urban naxal'.
This tweet came after 61-year-old Guha was detained while he was protesting at Town Hall in Bengaluru. He, along with others, were protesting over the amended citizenship law that critics believe is anti-Muslim.
The official Twitter account of BJP Karnataka, while taking a jibe at the historian, tweeted, "Q: Who are you? A: I am @Ram_Guha (Ramachandra Guha). #UrbanNaxals who operate in a Dark World are completely unknown to the Common Man".
"They [Urban Naxals] make their presence felt through inciting violence and organising protests at the behest of their Masters. They are getting exposed now," the tweet further stated.
While getting arrested, Guha said, "I feel sorry for the police. They are getting orders from Delhi. This is totally wrong. Peaceful and ordinary citizens are protesting. Our home minister would not allow a peaceful protest to take place. Everyone should stand up." 
Protests have intensified in various parts of the country after the Parliament had passed the Citizenship (Amendment) Bill, 2019, last week. The Bill became an Act after getting Presidential assent.
(Inputs from PTI)
Last Updated Dec 21, 2019, 3:10 PM IST