Indian Army inches closer to inducting women as jawans via Agnipath
The Indian Army is considering recruiting women at the soldier's level into services and combat support arms. This move is part of the Agnipath Scheme and aims to expand opportunities for women in the military.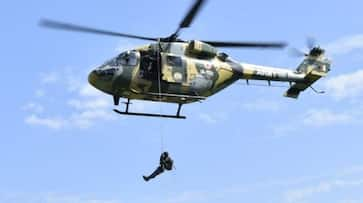 After their induction into the Corps of Military Police, the Indian Army is mulling to recruit women into Services and combat support arms at the soldier's level. Sources in the defence establishment told Asianet Newsable that the proposal to induct women as jawans is at an advanced stage. It should be mentioned that these women will be recruited under the Agnipath Scheme. It should be noted that all recruitment at the soldiers level has been carried out under the Agnipath Scheme since June last year. 
The Indian Army has a strength of around 13 lakh personnel and they are categorised into three wings -- combat arms, combat support arms and services. The combat arms include infantry, armoured and mechanised infantry while the combat support arms are artillery, engineers, air defence, army aviation, and military intelligence. The services are the Army Service Corps (ASC), Army Ordnance Corps (AOC), Corps of Electrical and Mechanical Engineers (EME) and Army Medical Corps (AMC).
The sources further added that the women at the soldiers level will be recruited in those arms and services where women officers are already posted. Earlier this year, the Army opened its artillery wing for the women officers.
Currently, about 1700 women officers are serving in the Indian Army's 10 arms and services, including Corps of Engineers, Corps of Signals, Army Air Defence, Army Service Corps, Army Ordnance Corps, Corps of Electronics and Mechanical Engineers, Army Aviation Corps, Intelligence Corps, Judge Advocate General Branch and Army Education Corps in addition to the Armed Forces Medical Services.
Last Updated Oct 26, 2023, 9:03 AM IST