Despite desi push, India still top gun in world's arms import race
A report released by Sweden-based think-tank Stockholm International Peace Research Institute (SIPRI) on Monday morning said that India has yet again emerged as the largest importer of arms, accounting for nearly 11% of all international imports of various pieces of military equipment, says Girish Linganna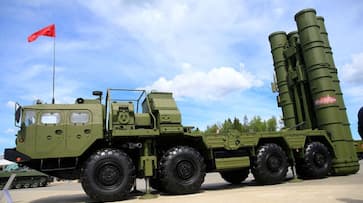 Almost exactly a month ago, on Sunday, February 12, 2023, Prime Minister Narendra Modi spoke about how India's ambitions of becoming a major defence hub could become a reality. PM Modi announced a hugely ambitious target of $5 billion worth of annual exports by the year 2024-2025. 
Against the backdrop, manufacturing firms worldwide flocked to the biennial five-day mega-Aero India, 2023, in Bengaluru, for a slice of the country's massive import budget pie. A total of 266 partnerships -- 201 MoUs, 53 major communiqués and 9 product launches were firmed up at the Aero India event. These held the potential of unlocking business deals worth about Rs 80,000 crore.
Exactly 15 Sundays earlier, on October 30, 2022, PM Modi, while laying the foundation stone in Vadodara, Gujarat, for the production of the European C-295 military transport aircraft, had called on global defence majors to build military hardware and platforms for the world with India as their hub. 
PM Modi said India was marching forward with the mantra of Make in India and Make for the Globe and that his government's "stable, predictable and futuristic" policies were propelling the country to a higher trajectory of economic self-sufficiency.
In the early-2000s, the government had permitted 100 per cent private sector participation in defence production with a cap of up to 26 per cent in foreign direct investment (FDI). But the incentive did not succeed in promoting defence contracts as the Ministry of Defence's (MoD's) Defence Procurement Procedure (DPP) lacked enough attractions to encourage private enterprises to take part in the process.
The list of major defence items that India exports are personal protective items, ALH helicopters, offshore patrol vessels, coastal surveillance systems, Bharati radio, SU avionics, Kavach MoD II launcher and FCS, besides light engineering mechanical parts and spares for radar and electronic systems.
But sadly, the resolve to build India into one of the leading defence exporters comes at a time when it continues to be one of the world's biggest arms importers. According to the Stockholm International Peace Research Institute (SIPRI) report, despite a substantial decline in Indian arms imports in the global basket, India was the world's largest importer of major arms in the period under review.
The SIPRI report said that, while Russia continued to be the largest supplier of arms to India and accounted for 45 per cent of all Indian imports, India imported 29 per cent of equipment from France and 11 per cent from the US. Other countries from where India imported weapons during this period included South Korea, Israel and South Africa. 
Juxtaposing two five-year periods of Russia's exports to India, the report stated that Russia was the largest arms supplier to India between 2013 and 2017, although India's imports fell from 64 per cent to 45 per cent between 2018 and 2022.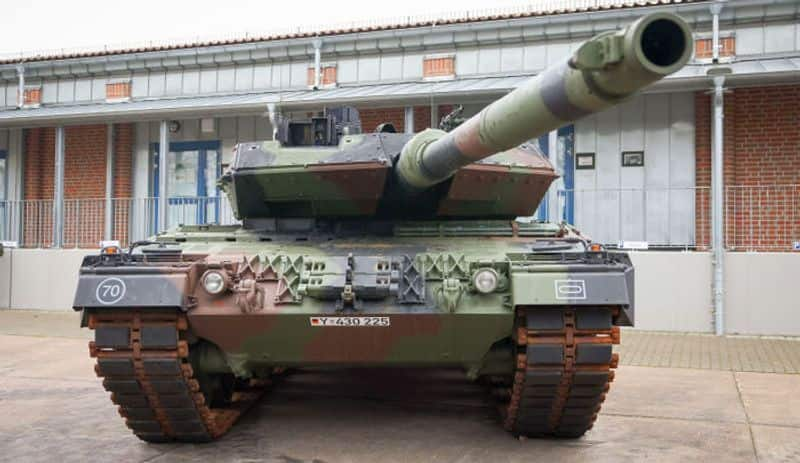 THE RUSSIA-UKRAINE WAR
As the Russia-Ukraine war erupted, the United States and many European nations sent in military aid to Ukraine. Behind India and Qatar, it was the third-largest country to import arms in 2022 after India and Qatar. In the five years under review (2018-2022), Ukraine holds the 14th position, accounting for two per cent of the world's arms imports.
RUSSIAN EXPORTS TO INDIA
Russia continues to be the main weapons supplier to India, according to the SIPRI report, but now faces considerable competition from other countries which, too, are turning to India to dump their arms even as their constraints on Russia's weapons exports have arisen following the Russia-Ukraine war.
THE TRIANGULAR EQUATION
The increasing acrimony along the Line of Actual Control (LAC) and across the Line of Control (LoC) has provided an impetus to India's arms requirements. Pakistan's weapons imports have risen by nearly 14 per cent between 2013-2017 and 2018-2022, accounting for 3.7 per cent of the world's total arms imports. In the last five-year period under review (2018-2022), China supplied more than three-fourths (77%) of Pakistan's arms imports.

EAST ASIA WEAPONS IMPORTS
East Asia's weapons imports rose by 21 per cent during the five years under review compared to those in the previous five years. While China's weapons imports rose by 4.1 per cent, surprisingly, Russia is the primary source -- the most significant increase in arms imports was evidenced among the NATO allies, South Korea (61 per cent) and Japan (171 per cent). Australia, the most prominent arms importer in Oceania, saw a 23 per cent jump in its weapons imports.
THE FRENCH CONNECTION
France's arms sales jumped by a huge margin of 44 per cent during 2013-2017 to 2018-2022. A major portion of its exports was made to countries in the Middle East and Asia-Oceania regions. In 2018-2022, India was the largest importer of French weaponry, accounting for 30% of the total share. France beat the US to become India's second-largest arms supplier after Russia.
ROOSTER BEATS DOUBLE EAGLE
'France is increasing its share in the global arms market due to a decrease in Russian arms exports. India is an example. This trend will continue because France currently has more pending orders for arms exports than Russia, which is expected to continue until the end of end-2022,' said Pieter D Wezeman, senior researcher, Arms Transfers Programme, SIPRI.
India reached a new milestone in 2021-2022, with the country's defence exports pegged at $1,572.6 million. The value of defence exports rose by $536.5 million -- a 51 per cent rise between 2020 and 2021, and this is despite the ravages of the COVID-19 pandemic in 2020 and 2021 when India's defence exports fell by only 7.5 per cent compared to 2019.
In keeping with the spirit of Atmanirbhar Bharat, in 2020-2021, 74 per cent of the contracts awarded by the Army were to Indian vendors, which is praiseworthy. The Centre has set an ambitious target for defence production to reach $22 billion by 2025, up from the current $12 billion. 
The Defence Ministry, however, exudes confidence that "we are well on course to achieving the defence exports target of Rs 25,000 crore by 2025." The latest SIPRI report notwithstanding, if that is achieved, it would be setting a remarkable milestone on the journey of Atmanirbhar Bharat.
Last Updated Mar 14, 2023, 3:35 PM IST