Watch: Russian ambassador to Turkey shot dead on live TV
The attacker shouted about Syrian civil war and Aleppo crisis.
The attacker has been killed by the security force.
The ambassador was "despicably killed" said Russian President Vladimir V. Putin.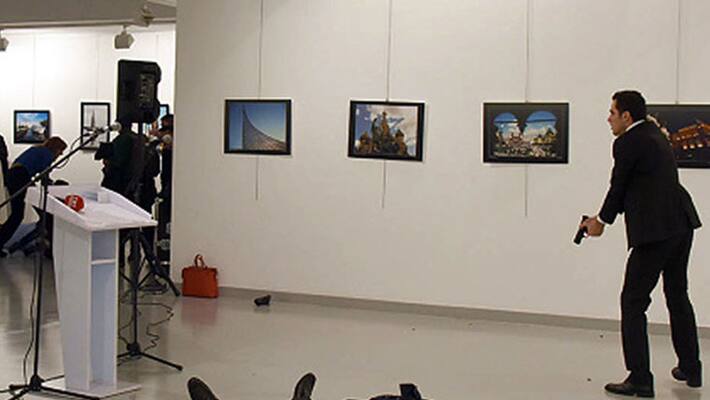 A Turkish police officer assassinated Russia's ambassador to the country at an art gallery in Ankara while shouting about recent Aleppo crisis and Syria's civil war. 
According to witnesses, the lone gunman shouted 'God is great!', 'don't forget Aleppo, don't forget Syria' and reportedly wounded three others in this attack targeted towards Andrey G. Karlov, the Russian envoy.
The security officers shot down the attacker who has been identified as Mevlut Mert Altintas, 22-year-old off-duty police officer.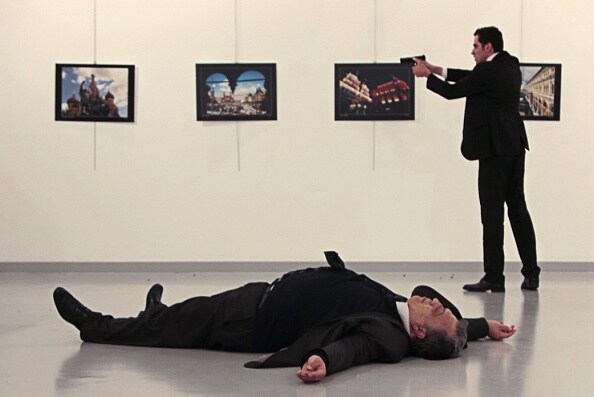 The leaders of both the countries have called this a provocative terrorist attack and the Russian President Vladimir V. Putin called the incident as "despicably killed" which is aimed at sabotaging ties with Turkey. 
Syria is witnessing one of the most destructive civil war in recent times from past six years and Russia since the beginning has been supporting the government of Syria recognised by the international community. Last year, the Russian military intervened in the civil war and the country has been accused of large civilian casualty and human rights violation. 
WARNING: Graphic Video
Last Updated Mar 31, 2018, 7:04 PM IST