World Heart Day: 75% of heart failure patients in Bengaluru reach doctors only during advance stage
More than 60% of heart failure patients had prior uncontrolled diabetes. Almost 50% of heart failure patients in Bengaluru suffered from High BP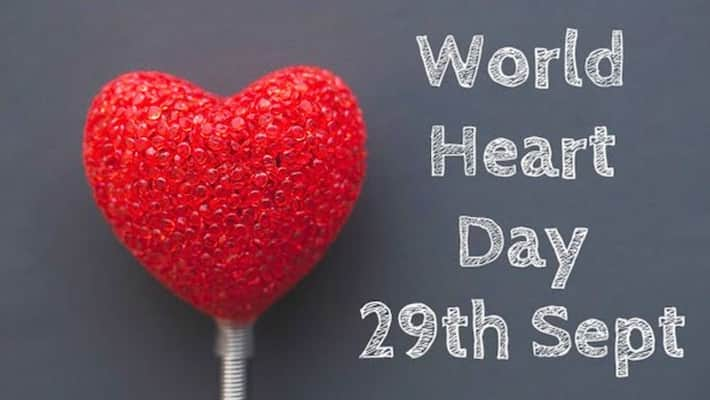 Bengaluru: On World Heart Day, medical experts from Bengaluru have called for raising awareness on how the city is witnessing a rapid increase in the number of heart failure patients. Clinical data suggests that an alarming 75% of patients reach a doctor/cardiologist at an advanced stage of the disease, when the heart has already suffered considerable damage.
Medical experts also revealed that around 60% of heart failure patients suffer from it due to prior uncontrolled diabetes.
According to Dr Rahul Patil, Interventional Cardiologist & Head of Premature Heart Disease Division, Jayadeva institute of cardiovascular sciences, Bengaluru said, "There is very less awareness of heart failure disease and hence, patients are unable to identify the common symptoms and misinterpret with the signs of old age. We are seeing most heart failure cases coming to us at an advanced stage. However, the rise in cases is due to multiple chronic conditions such as diabetes and high blood pressure. At present, more than 50% of patients suffering from heart failure is due to unmanaged long-term hypertension."
Heart failure is the leading cause of mortality and repeat hospitalisations amongst all CVDs. The associated death rates of heart failure are comparable to cancer, with 1 of 3 heart failure patients dying within 1 year of diagnosis, during their productive life years
Also read: Hospitals under the Delhi Government doing a commendable job, 8066 patients recovered from Corona in LNJP
Understanding heart failure:
Heart failure is a progressive and chronic condition, in which the heart muscle becomes stiff or weak over time and the heart is unable to circulate blood properly, thereby limiting the amount of oxygen and nutrients circulated to the vital organs of the body.
"It is imperative for patients with chronic conditions like hypertension, diabetes, coronary artery disease, heart rhythm disorders (eg. Atrial fibrillation), heart valve diseases, congenital heart diseases, and patients on anti- cancer drugs to get themselves screened regularly for heart failure. The need of the hour is to raise public awareness about the disease and encourage people to pay attention to lifestyle interventions and the symptoms of heart failure. Heart failure can be prevented, and effectively managed through early diagnosis and proper treatment with drugs and devices." says Dr SS Iyengar, Consultant Cardiologist, Manipal Hospital, Bangalore. 
Common symptoms that should raise an alarm include shortness of breath, swelling in the ankles, or legs or abdomen, need for elevated pillows while sleeping to breathe properly and unexplained fatigue while performing routine activities. 
Along with medicines prescribed by the doctor, some positive lifestyle changes for heart failure patients, include:
1. Reduce fluid intake
2. Control salt consumption
3. Maintain a healthy diet
4. Don't smoke and limit alcohol intake
5. Include moderate physical activity in your daily routine
Last Updated Sep 29, 2020, 1:42 PM IST